Remember that Hanifa Abubakar was kidnapped on her way home from work on December 4, 2021.
Furthermore, her body was discovered on Thursday in a shallow grave at Noble Kids Academy, a private school in Kwanar Dakata, in the Nassarawa Local Government Area of Kano State, where she had been buried since her disappearance.
Also of note, a picture of Hanifa and her parents was recently shared on a well-known Facebook page by her mother.
The prime suspect in the deceased's death and abduction in Kano State, according to a family member of Hanifa Abubakar, was among the first group of people to sympathize with her parents after she went missing.
Hanifa Abubakar was, according to reports, the only child of her parents, who died when she was young. The photograph below shows Hanifa and her parents just before she died.
In addition, the photograph of Hanifa and her parents has elicited a large number of reactions from users of the microblogging platform Twitter.

Take a look at the post below.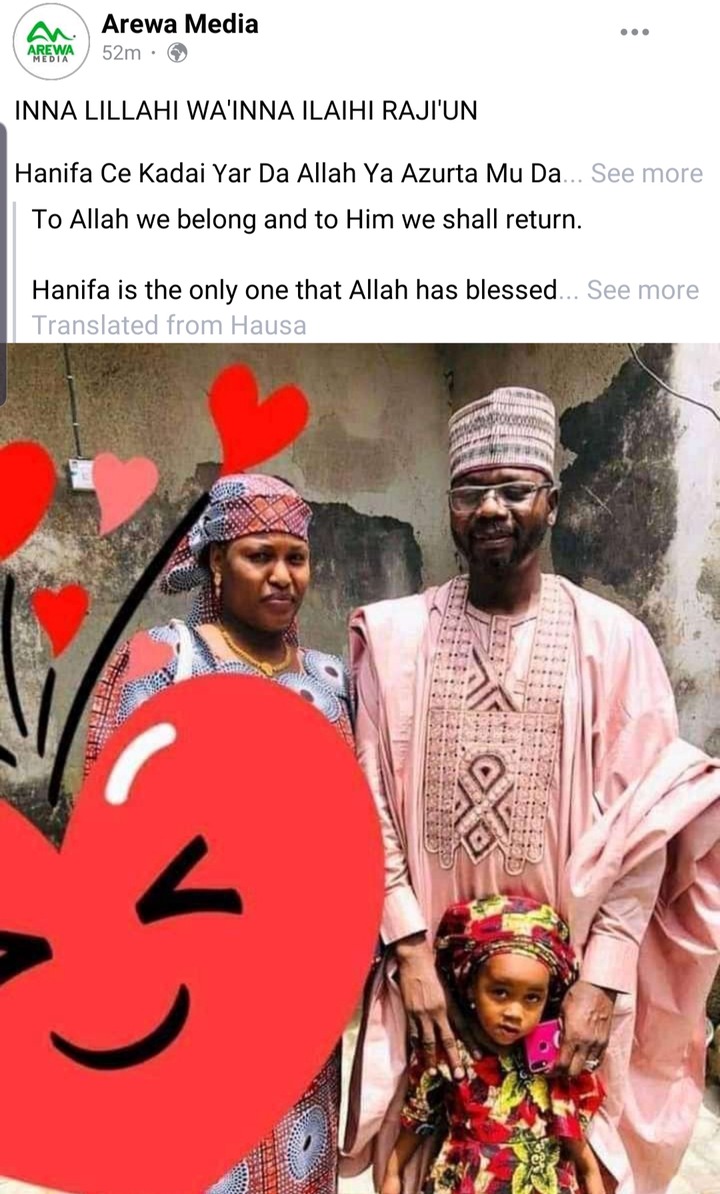 Effah Gideon is publicly known as Anisco Army, he is a content creator and very passionate about what he does. Effah is also a Graphic Designer and has done a variety of graphic works for numerous clients. Email Effah at [email protected]
Social links to Effah's profile can be found by clicking on the social icons below.
You can also Contact anyone associated with bestshowbiz or the site admin through the website's contact page located on the header of the website.