NEWS
Fameye Supports a Loyal Fan Who Named His Son After Him By Gifting Them Items
– Mr. Aboagye's admiration for Fameye
– Naming his son after Fameye
– Fameye's rise to fame:
– Fameye's surprise gesture
– Supporting the upbringing of Mr. Aboagye's child
[divider style="solid" top="20″ bottom="20″]
Meet Mr. Aboagye: A Dedicated Fan of Fameye
Mr. Aboagye, widely known as Fameye Jnr on social media, is a devoted follower of the renowned Ghanaian singer and songwriter, Fameye. So deeply influenced by Fameye's music and persona, Mr. Aboagye has recently welcomed a newborn son whom he proudly named Peter Fameye Aboagye, as a testament to his unwavering fandom. This decision reflects the significant impact that Fameye has had on his life, both musically and personally.
Fameye's journey to fame has been nothing short of extraordinary. With his unique combination of Afrobeats and highlife music, he has managed to capture the hearts of many, extending far beyond his homeland. His songs resonate with listeners as they touch on relatable everyday struggles and the pursuit of success. Fameye's ability to connect with people from all walks of life has contributed to his widespread popularity.
Earlier this week, Fameye took a break from his busy schedule to surprise Mr. Aboagye, a loyal fan who had named his son after him. This heartwarming gesture demonstrates the genuine appreciation and gratitude Fameye has for his fans. He presented Mr. Aboagye with some items to support the upbringing of his child, emphasizing the bond between artist and follower, extending beyond the music itself.
In conclusion, the story of Mr. Aboagye and his dedication to Fameye highlights the power of music and its ability to shape lives. Fameye's rise to fame, fueled by his distinct musical style and relatable lyrics, has garnered a loyal fan base, including Mr. Aboagye. The surprise gesture from Fameye further solidifies the connection between artist and fan, showcasing the impact that individual artists can have on their followers.
Below are some photos;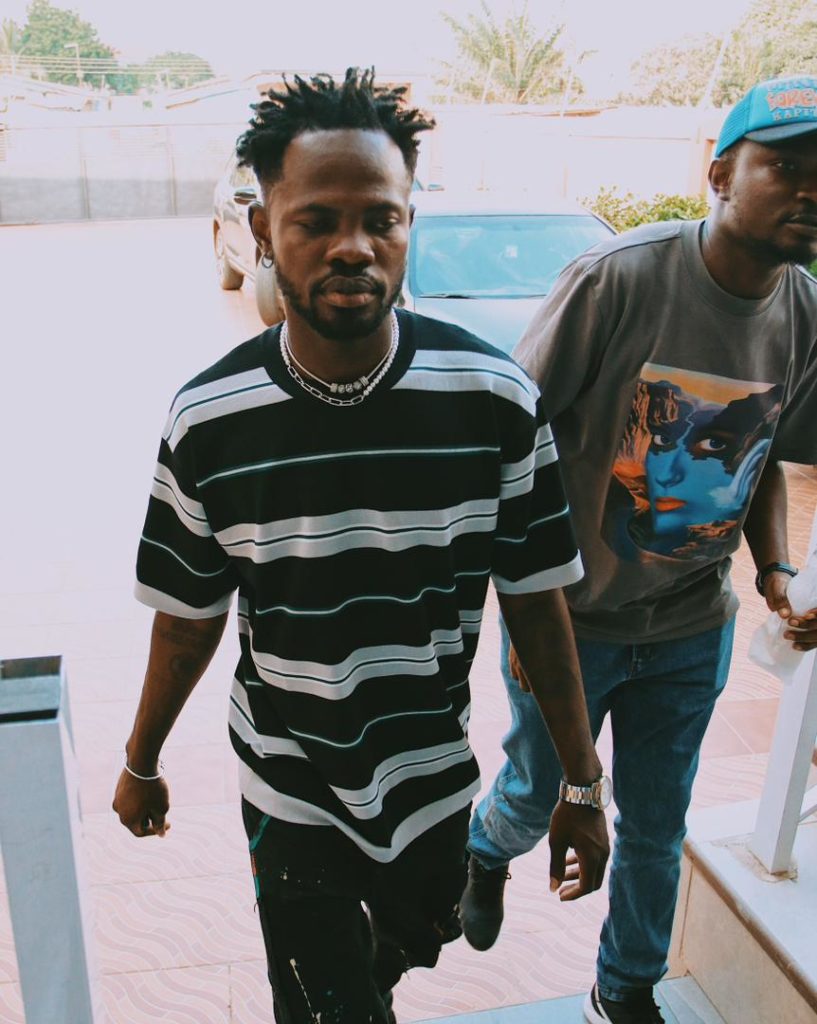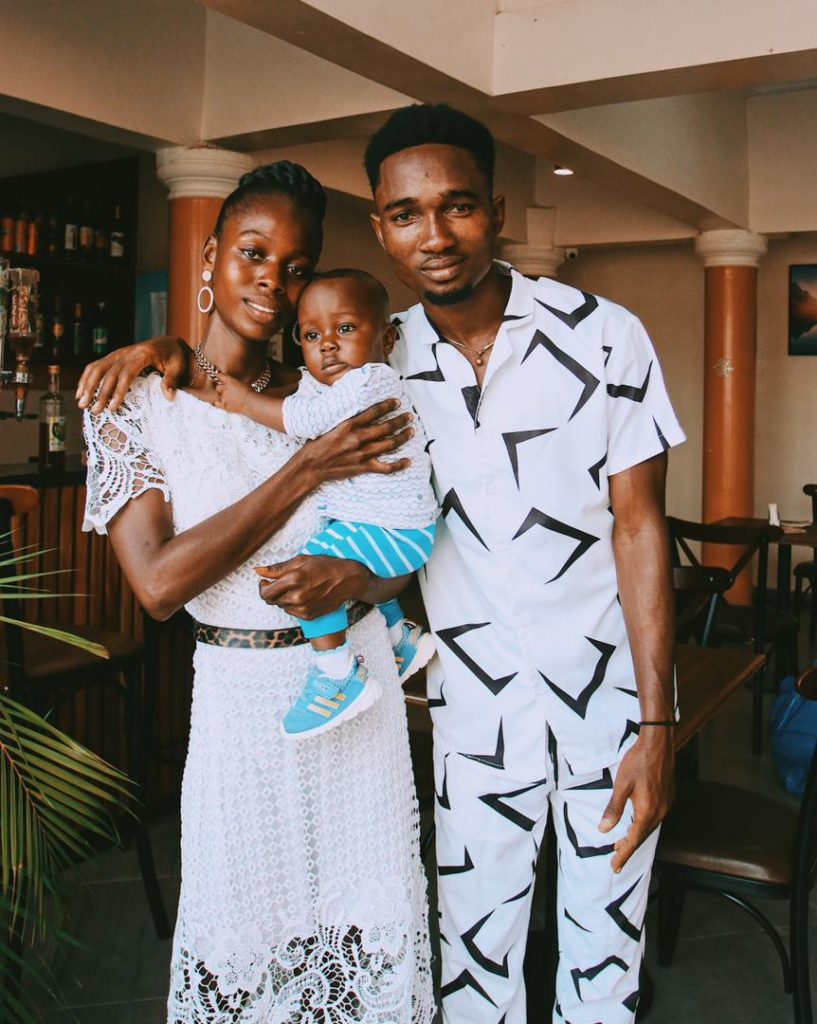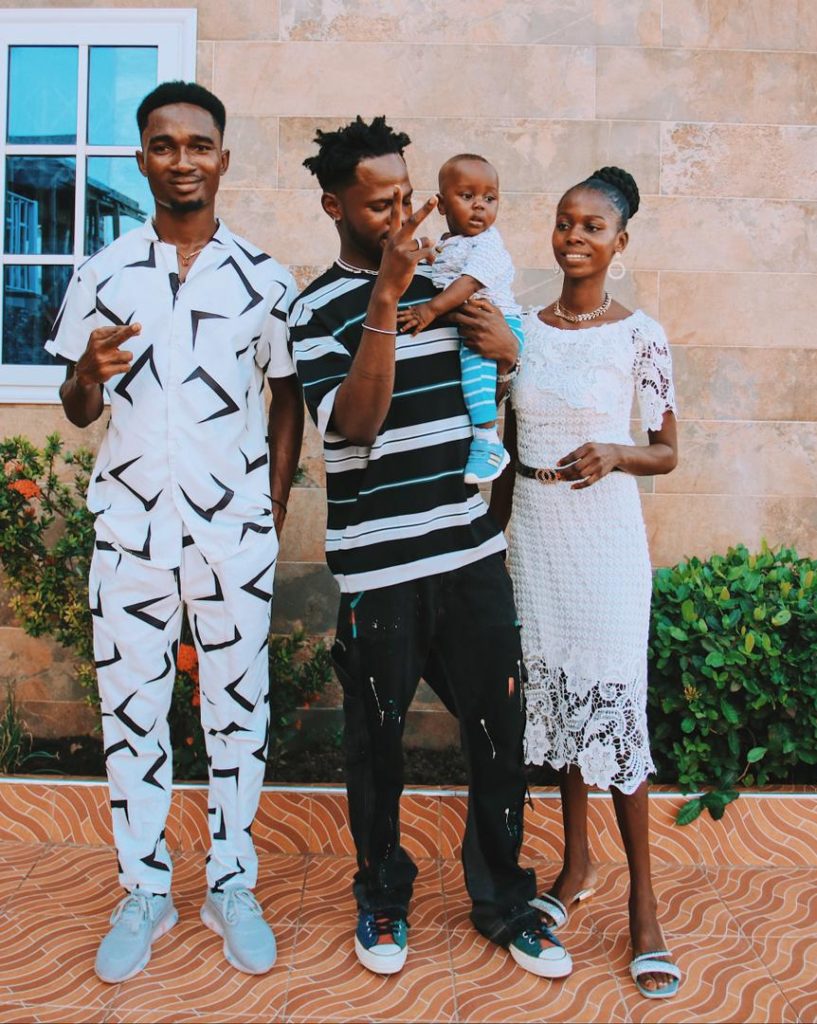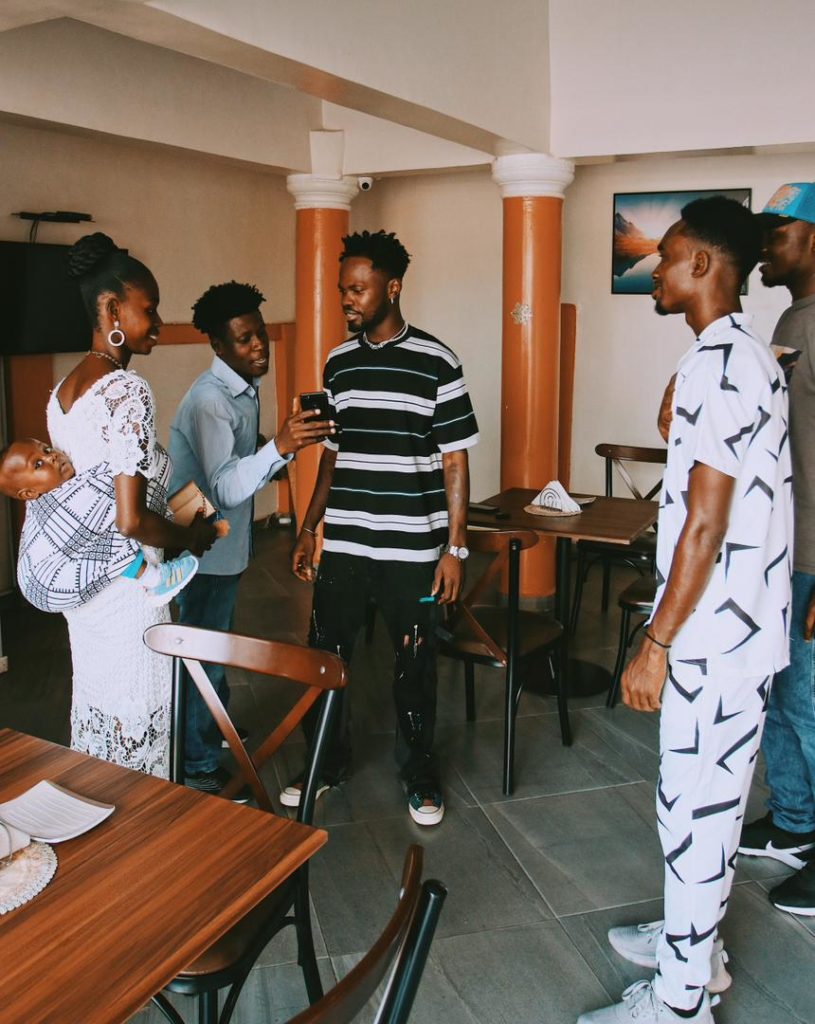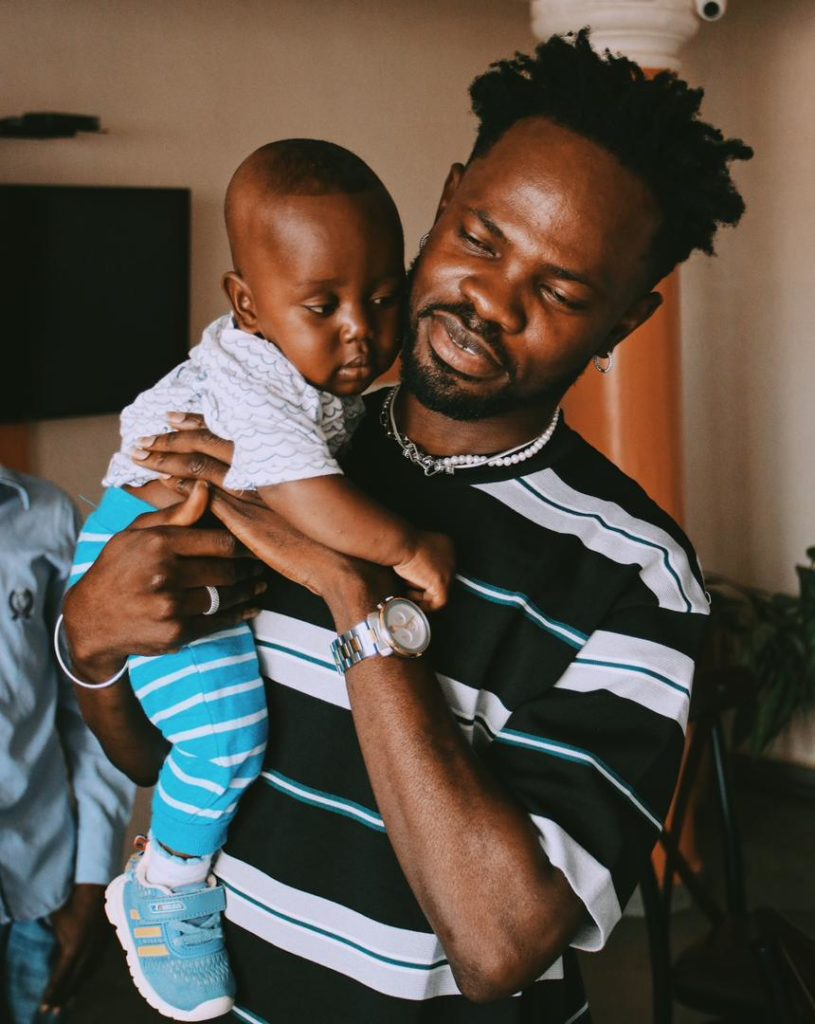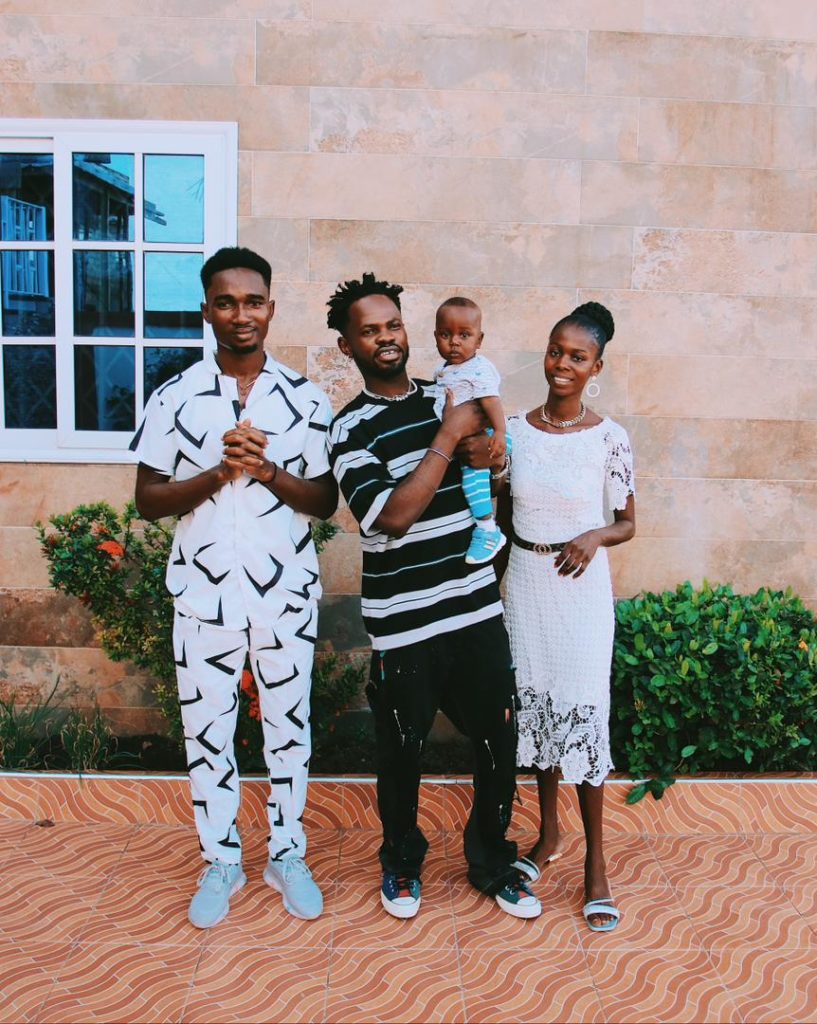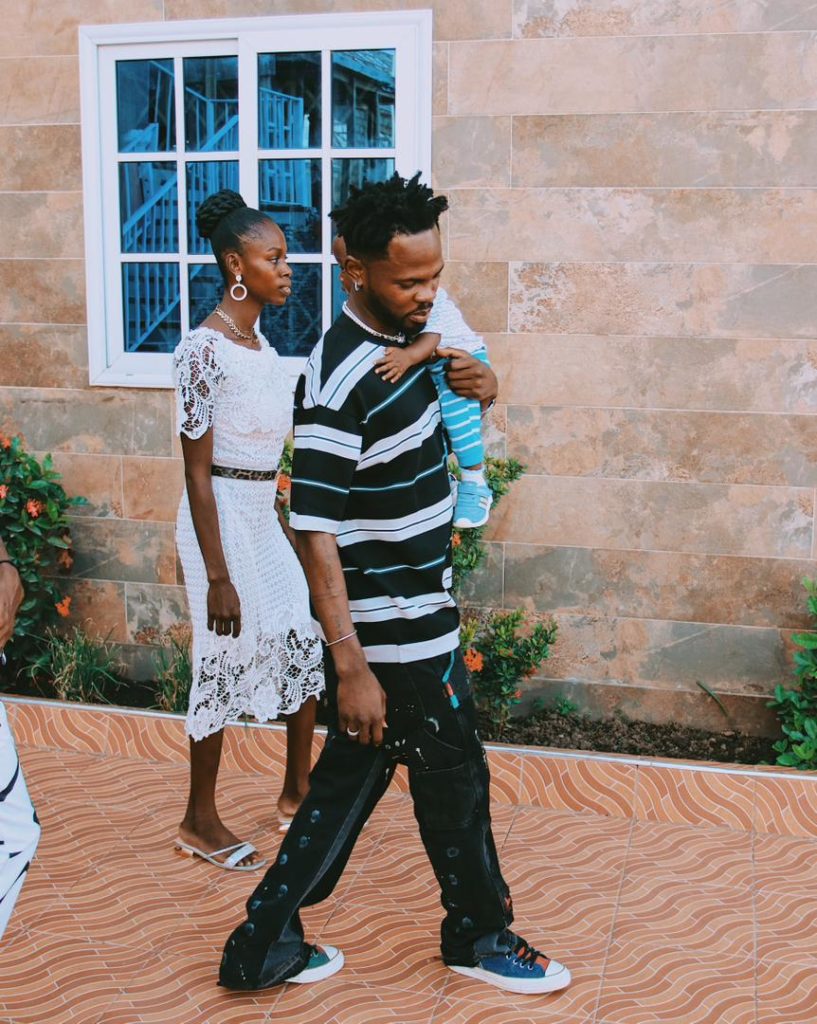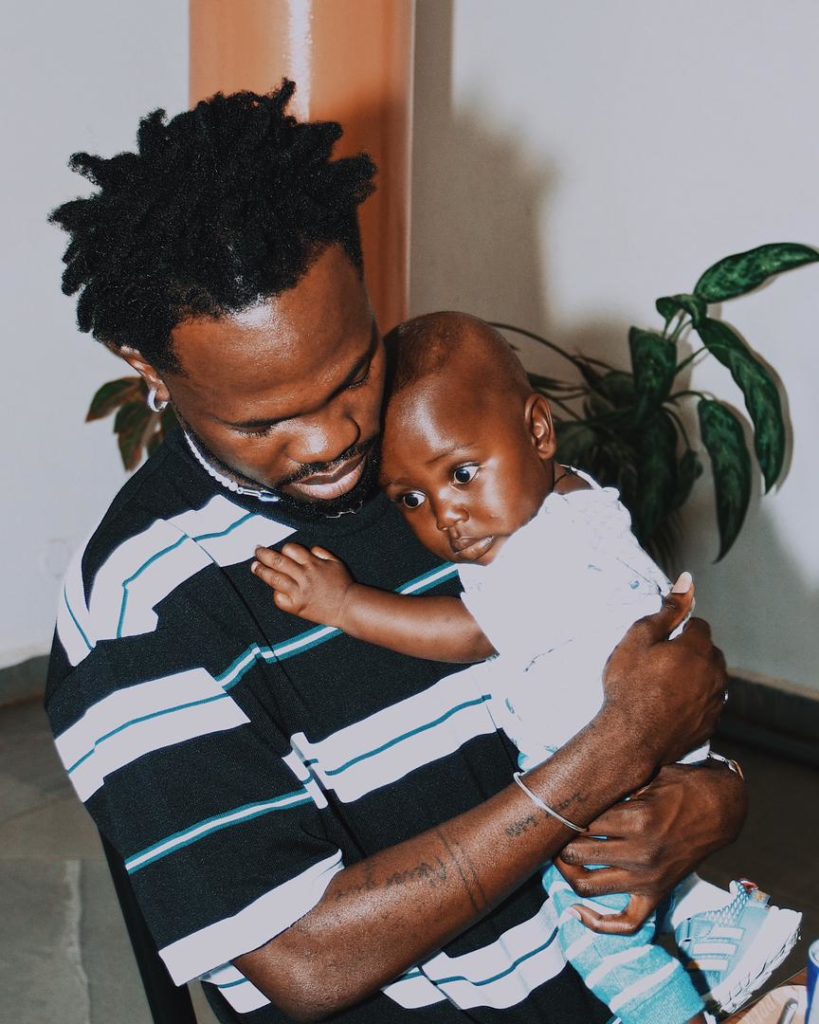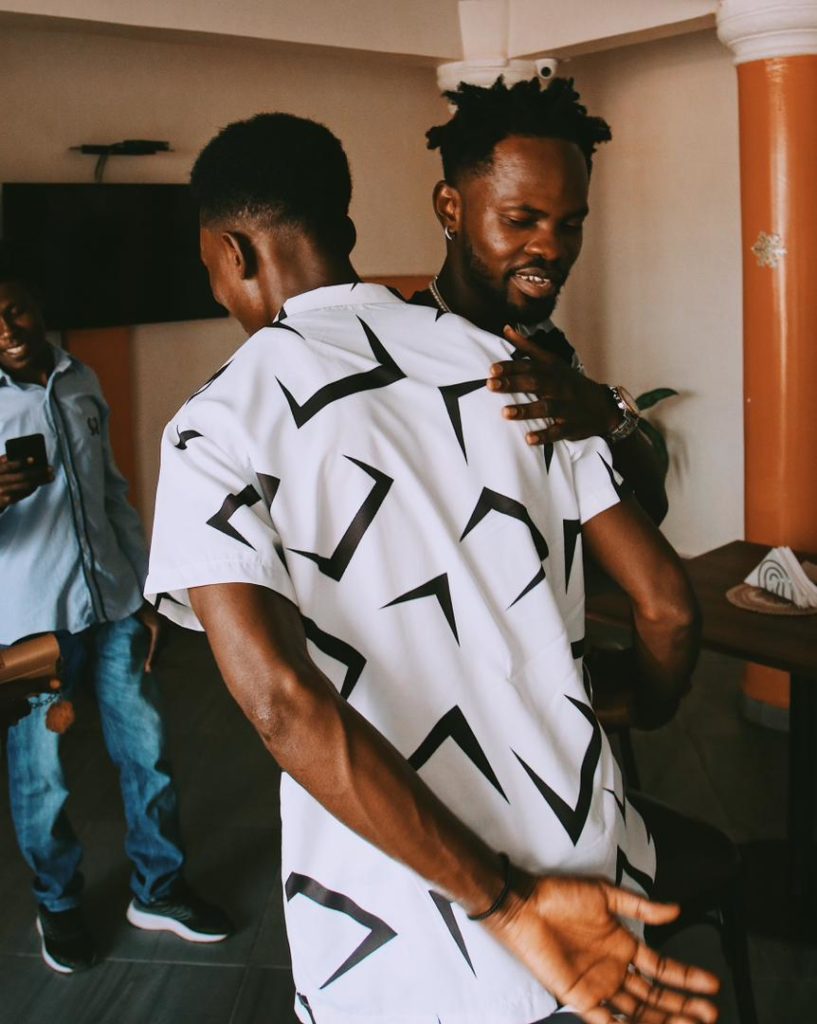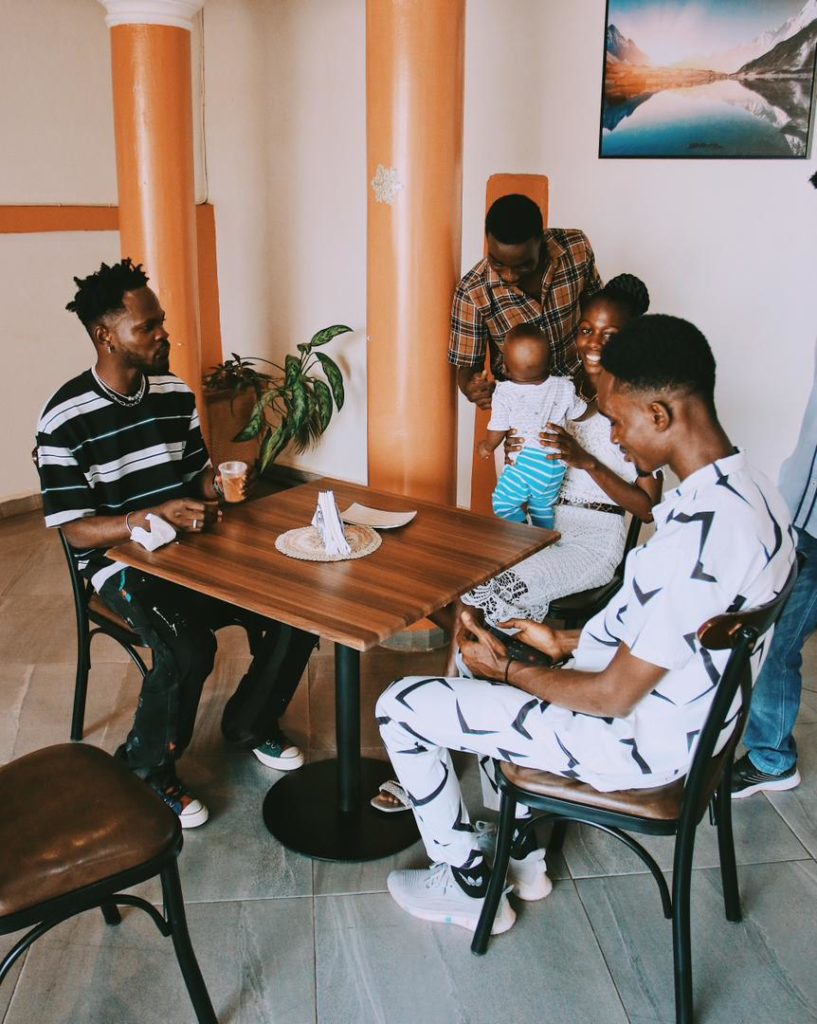 [ads2]