Joyce Barnes, a 19-year-old orphan, was adopted by a woman. But her problems began when the woman died. The woman bequeathed her a three-bedroom house, a single room, and GH12,800. The deceased's family attempted everything to steal Joyce's properties, but the court said they were hers.

She ended up losing everything and going hungry. She stole from a tenant to feed her hunger. She stole Milo, 5 pieces of fabric, and slippers because hers were torn. She sold the stolen linen to survive. The tenant later reported her missing items. Joyce confessed to the theft and returned the replace the stolen goods.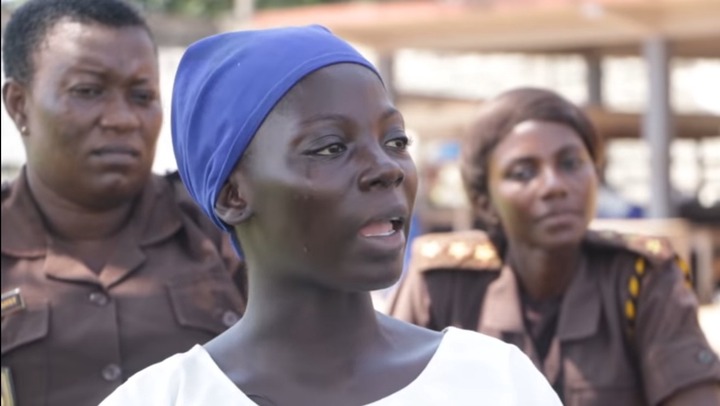 Realizing the situation, the woman returned the cloth to Joyce without the money. . Joyce said her Pastor offered to return the stuff and asked for the cloth names. The tenant refused to reveal the names but went to the police.
A Swedru Circuit Court appearance followed. A judge ruled that the tenant sold all of Joyce's properties to settle her obligation, and Joyce was sentenced to a year in prison for stealing. Joyce suspected the tenant was working with the deceased's family to get the properties from her because they were in frequent contact.