Mrs. Dawson married the late Francis Dawson in a traditional family ceremony. The couples were living in Kaemebre, a Kasoa suburb in the Central region.
Mrs Dawson believes it is past time for the world to learn about the horrific events surrounding her husband's death, Mr Francis Dawson. The widow also pleaded with Inspector General of Police George Akufo Dampare to intervene quickly and bring her late husband's killers to justice.
Mr Francis Dawson worked as a television and other electronics repairer in Kasoa before his death. He was 35 years old at the time.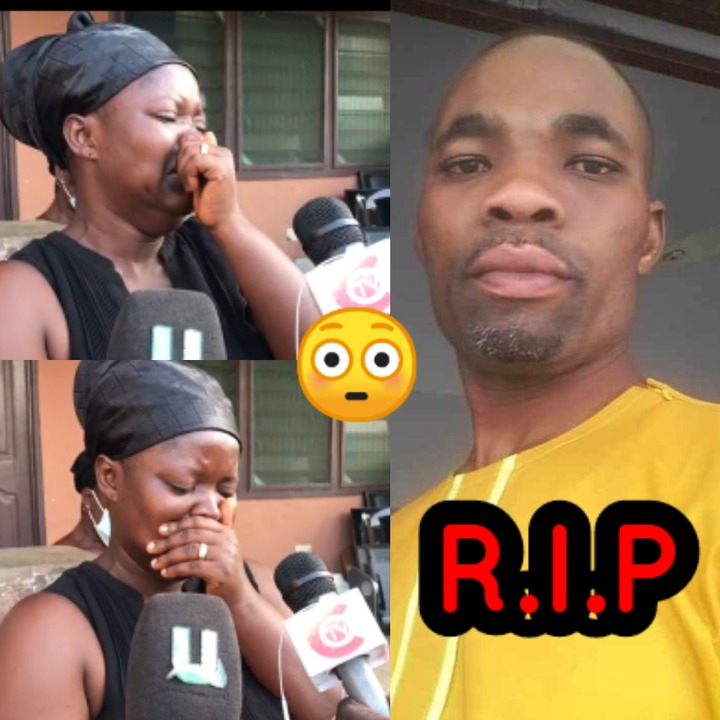 The widow told United Television and Capital TV journalists that she and her husband were sleeping when some young men in CPA uniforms bumped into them at dawn and woke them up.
Below is her full narration.
" They requested to take my husband to a nearby police station for interrogation. I insisted to know the exact police station and his offence but they brushed me off" Mrs Dawson narrated in tears.
" Right before me, they kept beating him as they took him away" Mrs Dawson added.
" In the morning, efforts to trace my husband proved futile because none of the police stations had him in their custody. Later, we heard that a young man has been killed and burnt around Nyanyano which is another suburb of Kasoa" In tears, Mrs Dawson continued.
" We quickly went there to see my husband whom I saw alive at dawn, killed and Burnt beyond recognition" She broke down in uncontrollable tears.
" Beyond recognition? How then did you know it was your husband? " The media men asked Mrs Dawson.
" I was able to identify him by a portion of his shirt which wasn't burnt. That was the exact shirt he was wearing. Oh my God, they Killed my husband" She continued crying.
" IGP Dampare, help us get Justice." she said as she Wept all along before the media cameras.