Nana Addo Dankwa Akufo-Addo, the President, has apologized to the chiefs and people of Wa for a recent military attack on certain inhabitants.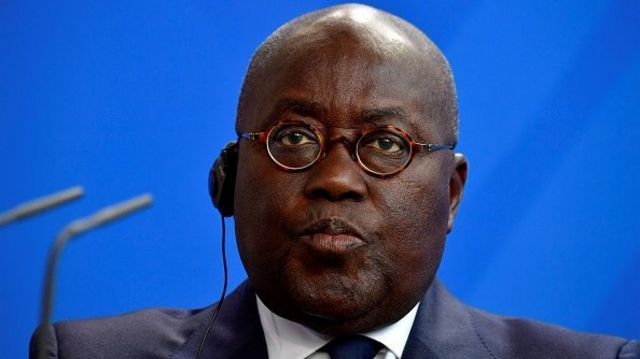 The troops were shown in a viral video assaulting some inhabitants of Wa, the capital of the Upper West Region, following accusations that someone on a motorcycle had stolen one of their cellphones.
There was a lot of public outrage as a result of this. The officers involved have been sanctioned, according to Defence Minister Dominic Nitiwul.
According to him, three of the soldiers have been demoted, while the disciplinary board of the Ghana Armed Forces has charged, tried, and sentenced eight others to 30 days in jail apiece.
During a courtesy call to the Wa-Naa on Tuesday, July 13, 2021, the Commander in Chief of the Ghana Armed Forces apologized once more for the regrettable occurrence.
"The incident that occurred here in Wa between the soldiers and the people of Wa is one of the reasons why I came here. I have come to join the troops and the Minister of Defense in expressing my regret for the incident and to assure you that we will do all possible to prevent it from happening again."
Background
A video of armed troops assaulting some Wa citizens on the street went viral on Thursday, July 1, 2021.
The troops said they were looking for their stolen phone, according to eyewitnesses who talked to Citi News.
They described how the cops, who could not be identified, stopped tricycles and assaulted locals, especially young males.
A military delegation led by the Chief of Army Staff, Major General Thomas Oppong Peprah, visited the region the day following the event and apologized to the people of Wa.
Aside from the military's disciplinary action, the Defence and Interior Committee of Parliament has been asked to investigate the event after the Minority side in Parliament made a request.
The Committee will travel to Wa to gather information and then report back to the House.