Afia Pokua, also known as Vim Lady, an award-winning Ghanaian broadcast journalist, has disclosed that she has been hospitalized following Kumasi Asante Kotoko's loss to Accra Hearts of Oak at the Accra Sports Stadium.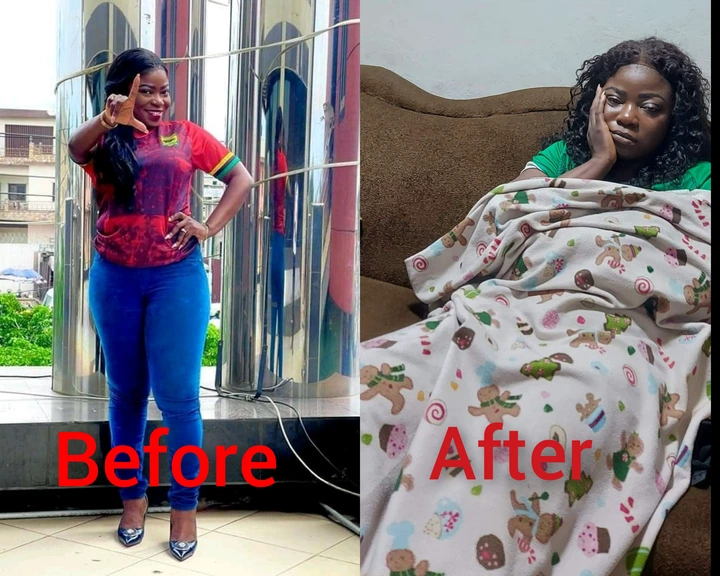 Afia Pokua began jubilating in expectation of victory against the Porcupine Warriors with several photoshoots on her Facebook page before the match, but her enthusiasm was dashed by the end of the battle. This surprised her because she had not expected to lose this game.
After the shock, she was escorted home by her mother and given various concoctions to drink, according to her. She claimed that she is now feeling better after taking her mother's concoctions, but that she is still chilly and has headaches as well as general bodily problems.
"My nephew snapped this photo of me at Grandma's place a few hours ago. I am getting well thanks to my mother's concoction. I am extremely chilly right now. I'm suffering from a headache and body aches, I explained.
Meanwhile, her social media followers have shown sympathy for her, while some have criticized her for allowing Kumasi Asante Kotoko to break her heart.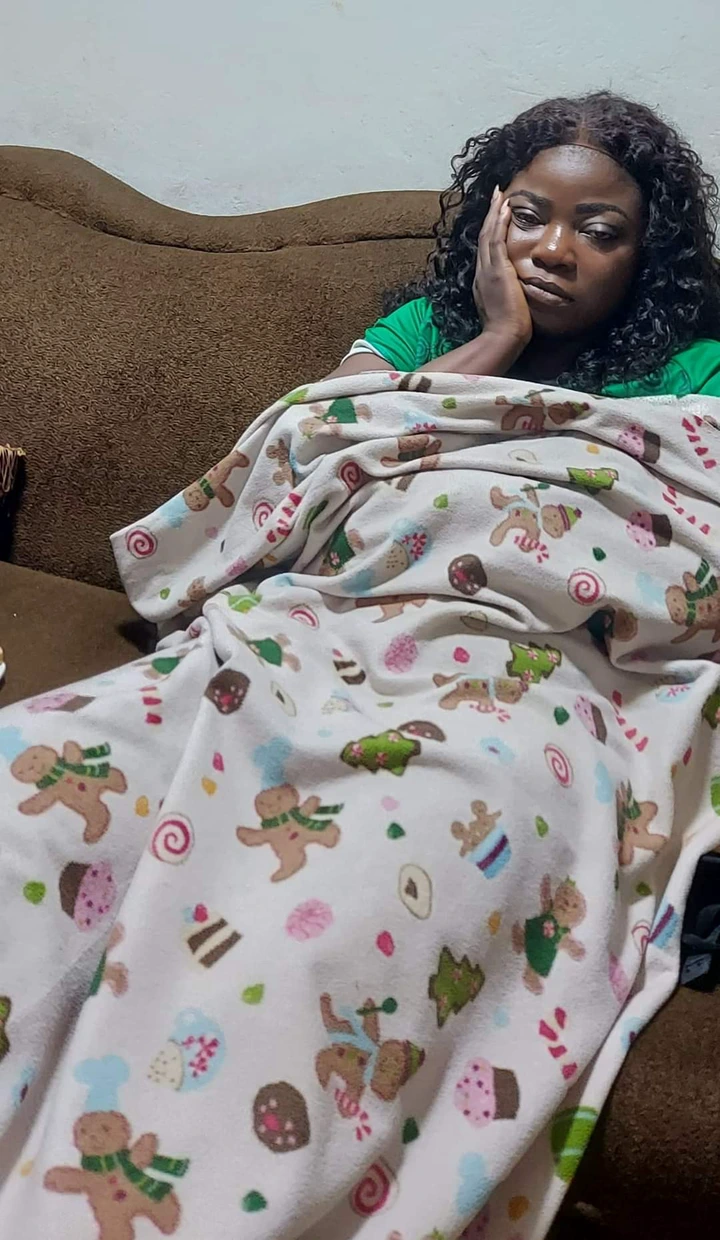 Here are a handful of her Facebook fans' reactions.
Esi Murphy said "Next time you will support a better team like Hearts of Oak. Don't forget we will be listening to your news at 6am"
Joe Nat also said "Speedy recovery wai so we will not make any excuses for tomorrow's work, we are waiting patiently for you tomorrow on UTV. have a sound sleeping."
Ike Dwaine "So sorry you have to pass through this..But like I usually say,emotions should make us stronger not weaker…. May God heal your pains ma"