The genuine character of the African is shown in dark skin. Many celebrities go to great lengths to improve their skin's appearance. Others use a variety of treatments to tone or bleach their skin simply to appear more attractive. Some people prefer light skin over dark skin, but statistics show that the majority of people prefer dark skin to light skin.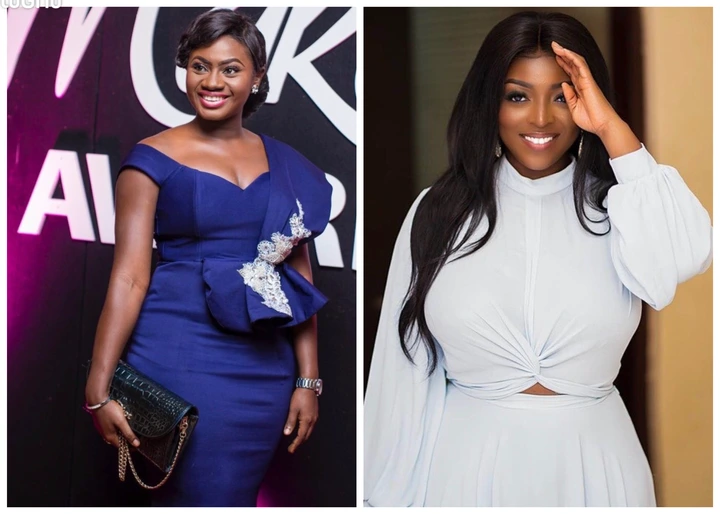 Some celebrities have kept their natural skin tone without toning or bleaching it, while others have gone the opposite route. Martha Ankomah and Yvonne Okoro are two celebrities whose dark skin color is admired by many Ghanaians. Many people on social media have been debating which of the two has the skin hue that best represents the real beauty of an African lady.
Let us evaluate the two celebrities, as we have done in past editorials, and put an end to the discussion or controversy.
Martha Ankomah.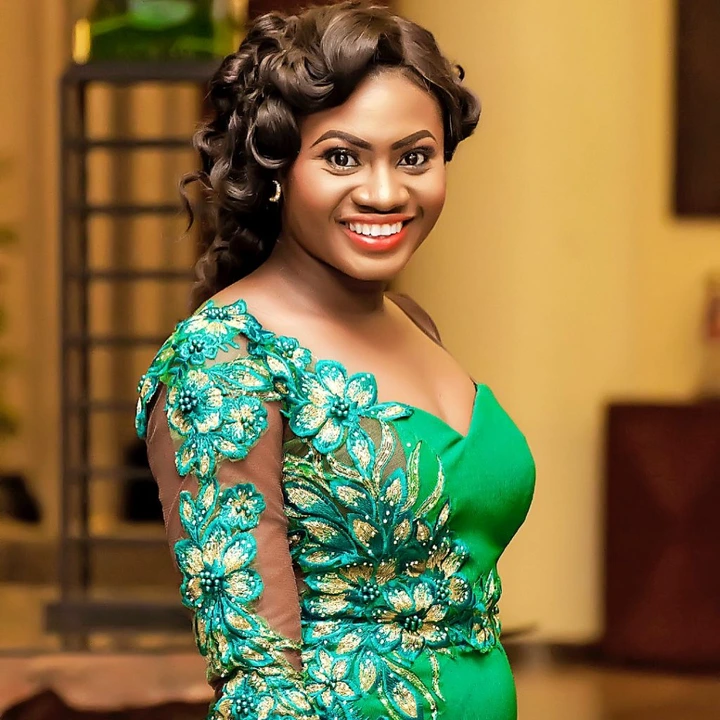 Martha Ankomah is a Nigerian and Ghanaian actress who has been in a number of films and collaborated with a number of well-known actors. Because of the atmosphere that surrounds her, Martha is a beloved actor. She comes across as a strong lady who is a force to be reckoned with in her pursuits. She is a lady who is conscientious about what she wears and what she puts on her skin. Her Ambassadorial position with Ghana Textiles Printers' (GTP) new fabric 'Adepa Dumas' demonstrates her commitment to culture.
Martha is the definition of beauty. Her black complexion gleams, revealing the African lady within her. Many young women look up to her as an inspiration, and many desire to be like her.
As a businesswoman, Martha established her beauty parlor, 'Martha's Place,' in Accra in July 2013. Treatments are available for both men and women at the salon.
Yvonne Okoro.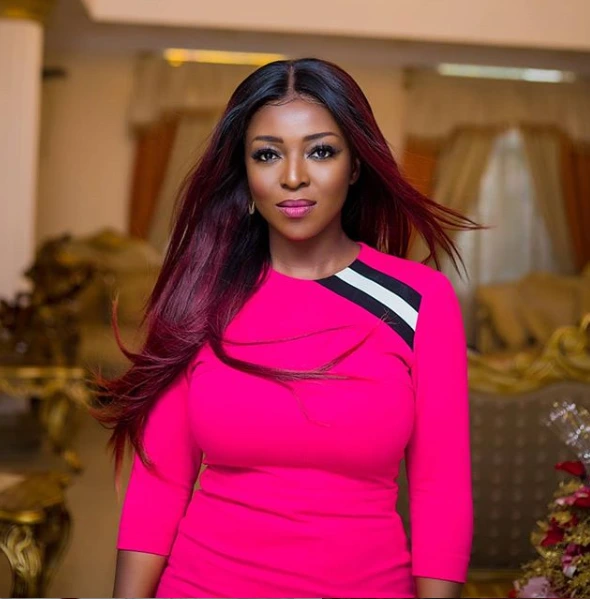 Chinyere is Yvonne's real name. Yvonne Okoro is a Ghanaian actress and entrepreneur. She has been in a number of films and has worked with a number of well-known actors in both Ghana and Nigeria. Yvonne Okoro is of mixed ancestry and prefers to refer to herself as an African. She was born to a Nigerian father and a Ghanaian mother.
Yvonne is a Ghanaian actress who is adored by many Ghanaians and Nigerians. Her black skin is a perfect example of beauty. She is the ideal of beauty, and many consider her to be the goddess of elegance. She is also unconcerned about her skin since she maintains a natural appearance. She has not used any bleaching lotion on her natural skin.
She has received several prestigious and coveted accolades as a result of her incredible beauty and skill, including four Africa Magic Viewers' Choice Awards and a Distinguished Achievement Award at the Nigeria Excellence Awards.
Both actresses are lovely and attractive as they close the curtains and bring the argument to a close. Their black complexion has a natural charm about it. They are both excellent and brilliant at what they do, and they should continue to create wonderful films while also promoting Ghana.