NEWS
I'm COVID-19 positive and I Takes 'Trotro' to go for a treatment – Ghanaian Nurse Discloses
A Ghanaian nurse simply identified as Abena who has tested positive to the pandemic COVID-19 has opened up on how she goes in for treatment.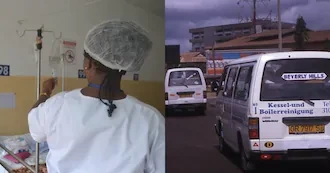 according to the Nurse in an interview with Star FM's Francis Abban, she takes a public Trotro whenever she is going to Kolebu for treatment.
we all know WHO declared that the COVID-19 is an airborne disease that can be contracted very easily but Abena chooses to take trotro due to financial difficulties.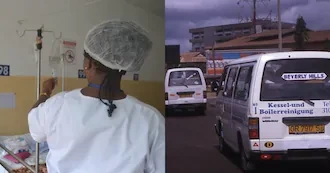 the Nurse revealed that she was given an option to choose as she either accepts to be admitted at the hospital or she goes on self-isolation.
Abena chose to go on self-isolation since she claimed she can't afford the hospital bills after she is discharged.
when asked why she do not take an Uber or a Taxi, the nurse claimed she is from a far distance that is from Potsin in the Central Region to Korle Bu hospital for treatment since she can't afford such transportation.
hence Abena chose to join the public trotro from where she lives to Korlebu due to financial difficulties and the failure of the COVID-19 team to transport her to the hospital.
in her own words, Abena further added;
"There's been no contact tracing and testing. They asked me to take some medication with people I live with because they assume that once I have maybe they also have it,"
[ads2]