Eyoh Soundboy, a multi-talented Ghanaian music producer and composer, is fighting for his life as a kidney patient undergoing dialysis at the Korle-Bu Teaching Hospital.
In an interview with Sammy Kay, who paid him a visit on his hospital bed, Eyoh soundboy said that he gave up on life because of the agony and suffering he's had to go through since being diagnosed with renal failure.
The music producer, who has worked with Stonebwoy, Episode, Double, and a slew of other A-list Ghanaians, claimed that his wife and family had suffered as a result of his poor health.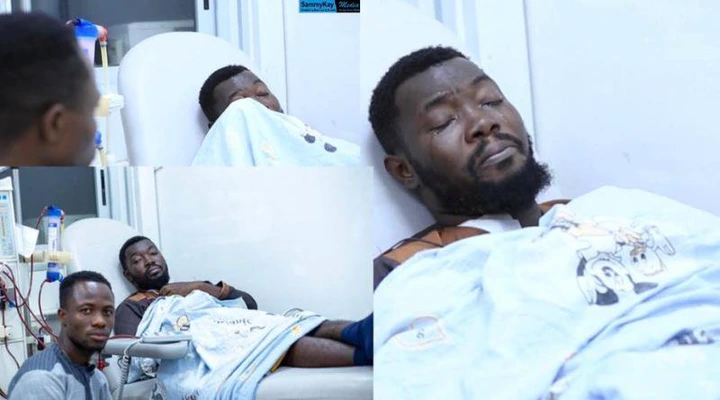 Despite the fact that his wife has stuck with him through thick and thin, he believes his wife has suffered the most and is the most weary as he cried.
He said that whenever his daughter comes to see him in the hospital, she sobs and begs him that he shouldn't die and leave her alone, which crushes his heart.
Eyoh Soundboy, on the other hand, expressed his appreciation to all those who have contributed and supported him in different ways while on his sick bed, but pleaded for Ghanaians to come to his assistance by assisting him with his dialysis treatment for renal failure.
Take a look at the video below.