Olaide Olakiitan Oluwayemisi, a facebook user, has claimed that the love story of a mentally disturbed couple who were married for 22 years and had three children inspired him.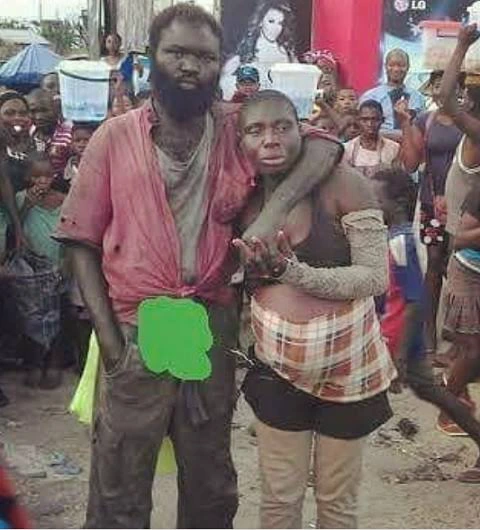 He wrote:
Samade was a graduate of Nsukka University in Nigeria, where he studied applied physics before going insane. Every villager admired Samade for his qualities and capabilities.
He is unaffected by madness in terms of abilities and gifts. His dancing skills and beautiful voice leave an indelible impression on passers-by. He sings and dances without any musical instruments, and people who listened and watched him wished he was not insane for the delight he provided them.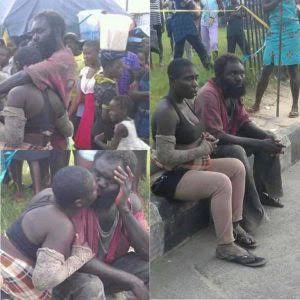 Many couples lust for their love life and marriage to Cynthia, another rural crazy woman. Samade and Cynthia have shared a self-built self-contained house for 22 years beneath the iconic bridge at Orile crossroads.
The locals had seen them fighting numerous times, but no one understood how to reconcile their disputes.
Unfortunately, Samade and Cynthia do not communicate in the same language. Unfortunately, Cynthia was from the country's east coast, whereas Samade was from my hometown. They lived together for 22 years without a long gap.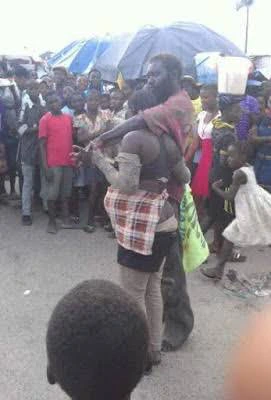 No one has yet addressed how they came to the decision to live together and have three children. They lived in citations under the same roof, had no income other than prayer, lacked common sense, lacked counselors, and did not attend marital classes, but they went on for 22 years without interruption.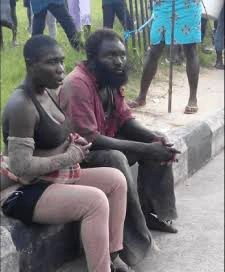 Samade and Cynthia were the Romeo and Juliet of their world, a perfect fit. They are enraged, yet they are proud of one another and their love. They were spotted kissing, hugging, touching, and enjoying personal moments together in the village.
They did everything together: bathed together, played together, ate together, entertained their guests, argued together, smiled together, and so on. Samade and Cynthia embodied the passionate, clumsy male stereotype. They would win the best pair of the year if they were not so crazy.
"If the fool can maintain a romantic relationship, the sane must be better." the romantic narrative of Samade and Cynthia teaches. Unfortunately, most happy couples with excellent sense can not remain together as husbands and wives for 10 years without divorce or split. Nonetheless, they have access to wonderful things in life. You have a decent home, good health, good education, spiritual support, financial resources, and more.
The history of this eccentric pair intrigued me as a youngster growing up in the hamlet. I reached an arrangement with my creator that I would marry an attractive man. "It's better if a madman can because I'm better," I told myself when I was 17 years old.
Unfortunately, Samade died on July 24, 20… and Cynthia died on September 3, the same year, after a year of mourning and loneliness. Three different families adopted their children, all of whom were affected by the insane couple's love life.
They were both insane.
They both died at the same time.