Ebony reigns, Priscilla Opoku-stage Kwarteng's name, was a Ghanaian dancehall/Afrobeats performer best known for her hit songs "Poison" and "Kupe"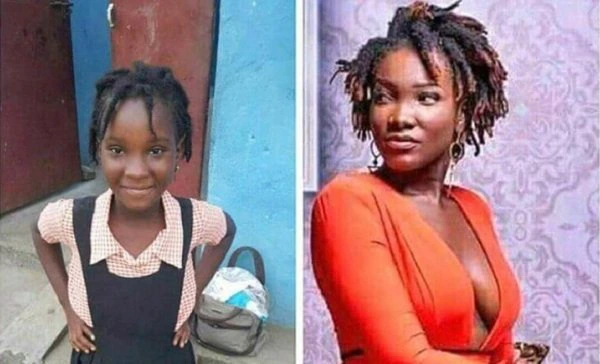 Bullet from Ruff n Smooth was the one who discovered her. She was born on February 16, 1997, and died on February 8, 2018, in a car accident.
She expressed her sentiments about her birthday at one point. According to her, the one thing that makes her so happy in life is her birthday, and she goes to great lengths to ensure that she has a memorable day.
Ebony's actual cause of death is unknown. Although Ebony Ghanaian musician has entered the heavenly realm, what caused her untimely death? Allow me to walk you through the evolving stories surrounding ebony's death. According to Bernard Owusu, who saw the tragedy, the Jeep's driver was irresponsible while Ebony and two other passengers were on board. The automobile lost control and drifted off the road, while the VIP bus driver moved to the side of the road to make room. Unfortunately, the jeep struck a pothole and slammed with the bus head-on.
She will be remembered for the rest of her life.
below are the photos;