In the latest interview Stonebwoy was granted on the Delay show, The reigning dancehall singer has opened up about how he met his partner, Dr Mrs. Louisa Satekla.
The couple met at the Kwame Nkrumah University of Science and Technology (KNUST), where the musician had gone to participate in a program. Louisa turned out to be a fan who had come to see him play.
Despite the fact that Stonebwoy could not recall the exact circumstances that led to their first encounter, he admitted that after seeing Louisa, he realized he had found his ideal woman.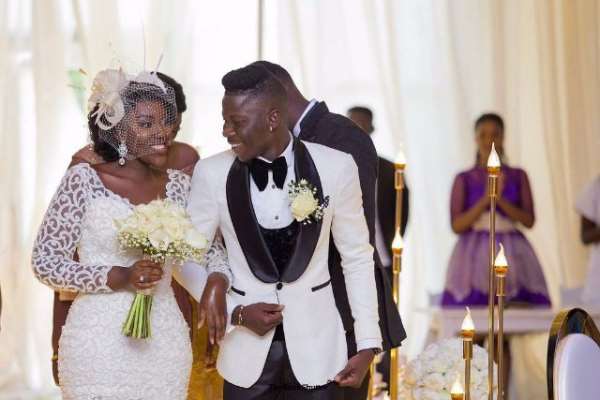 'At the KNUST, I met my mom. I went there to perform a show and met her afterward. She came to see me play, and I can now proudly say that I married a fan. The moment I saw her, I said to myself that she is going to be my wife – which I even told my manager,' The singer told Deloris Frimpong during the show.
Stonebwoy's marriage to Louisa on June 16, 2017 surprised a lot of Ghanaians because few had heard much about their relationship. What made his marriage even more intriguing was the fact that she was a doctor who had received numerous awards during her academic career.