Black Sherif, the newest musician on the block, is quickly receiving enormous acclaim in the industry and around the country.
When the artist paid homage to the Ahafo Traditional Council, he was greeted with a royal welcome.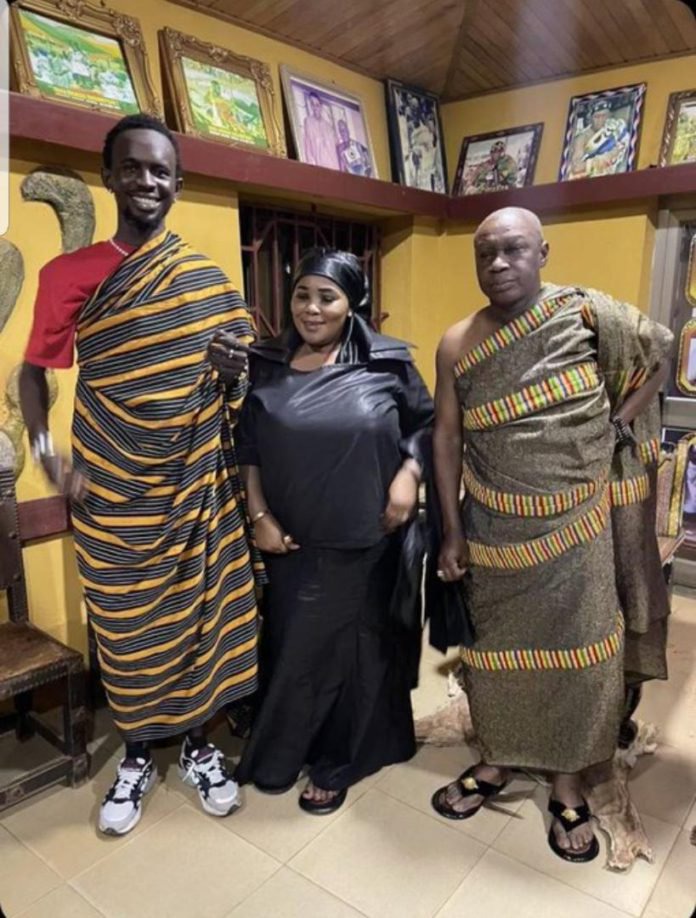 Nana Kwesi Bosomprah I, the Chief of Ahafo Goaso, welcomed Black Sherif and his team inside his palace.
In some of the footage from the meeting, Black Sherif, who was dressed in a T-shirt, slacks, and sneakers, and also re-dressed in traditional attire.
Before posing with the Chief and other notables, some traditional elders assisted him in wrapping the Kente outfit.
His colleagues dubbed him Nana Akata Frimpong Blacko, which they yelled throughout the photoshoot.
Check out the video below: