He spent the majority of his childhood in the ghetto of Dobeng, a village in Ghana's Bremang Esikuma region. Life in the Ghetto was difficult since his peers had a variety of unhealthy behaviors.
With excitement, he would leave his family's home and spend days in the ghetto. This was the start of Samuel Kofi Tuffour's problems as a young lad from Bremang Esikuma.
On one of his buddies' scheduled operations days, while they were still deciding where to go, one of them noticed a bag in another person's store.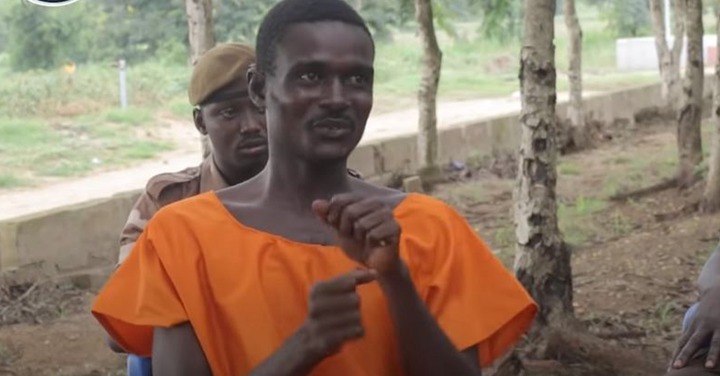 They immediately contacted Samuel Kofi Tuffour to arrange a plan to steal the bag. Fearless Kofi Tuffour agreed and rushed over to the spot, removing the bag. He did not return to his friends and instead went out and began spending.

When he opened the bag, he found eight thousand five hundred Ghana cedis (GHC 8,500) inside. Samuel Kofi Tuffour switched on his party mode here.
With the remaining three thousand three hundred Ghana cedis (GHC 3, 300), he swiftly saved five thousand two hundred Ghana cedis (GHC 5, 200) and went to another neighborhood (GHC 3, 300). He gathered a total of eighteen stunning females and accompanied them to a nightclub.
The ladies were asked to take whatever they wanted because there was a lot of money to spend that night. Samuel Kofi Tuffour was surrounded by all eighteen of the ladies, and he was busy enjoying some good dancing movements.
He was present when the police stormed the club in search of him, but he was unable to flee, so he was apprehended and admitted to stealing the money.

He had already spent some of the money in the bag and directed them to where he had stashed the remainder. It was still intact, thanks to God's goodness.
The money was recovered by the police, and he was paraded in front of the court. He was sentenced to one year and six months in prison.
He is currently spending his sentence at the Awutu Camp prison, but there is a catch. Samuel Kofi Tuffour is mentally ill, according to prison guards.
His behavior in prison has been inconsistent. They informed Crime Check Foundation that whenever he is insecure, he makes havoc in the jail yard, and they are baffled as to why the judge condemned a mentally ill person to a regular prison.
Prosecutors should have recognized the young man's mental instability. This would have helped the judge make his decision.