Meet Akhona Makalima, the first African woman to be certified as a FIFA referee. As the first woman to officiate a men's professional football match in Africa, Akhona Makalima has created history.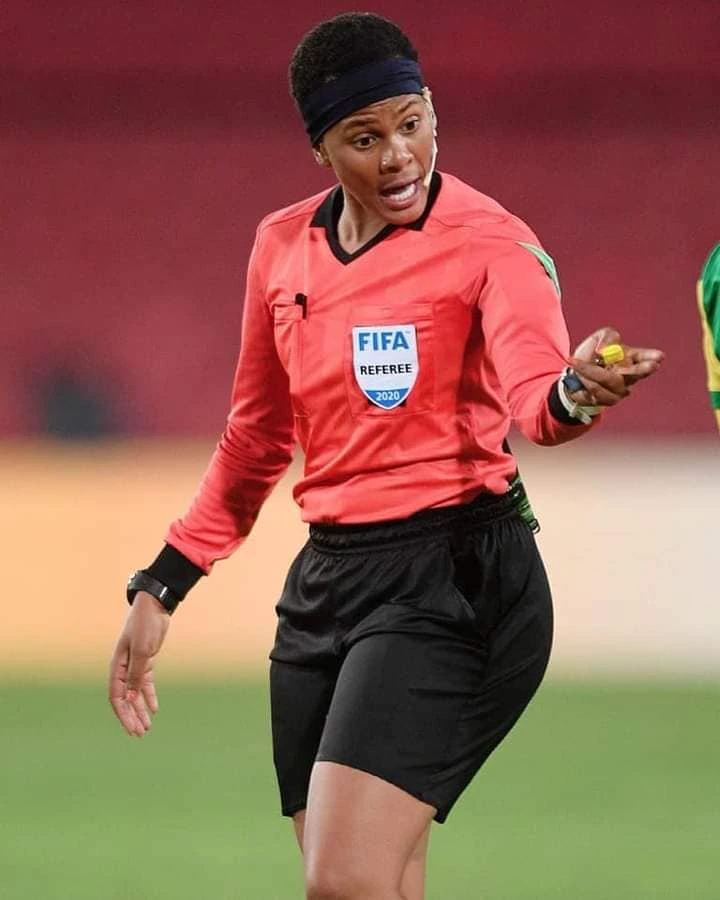 The referee for the Cosafa match between Zambia and Lesotho was 32-year-old Akhona Makalima.
She is the first female soccer referee in Africa, and she works for FIFA and the South African Premier Soccer League.
Akhona has 12 years of experience as a female referee and has traveled to numerous places to judge matches by the age of 23.
"I feel it is a great achievement to be a ref in the PSL," she said in an interview with the BBC. I feel like I am attempting to demonstrate that women can do everything they set their minds to, "she says.
see more photos;