Doris Kusi is the name of the deceased, However, the majority of her friends referred to her as Efya Kwakyewaa. Doris is a 23-year-old woman. Doris is a guest at Santasi, which is located in the Ashanti Region of Ghana.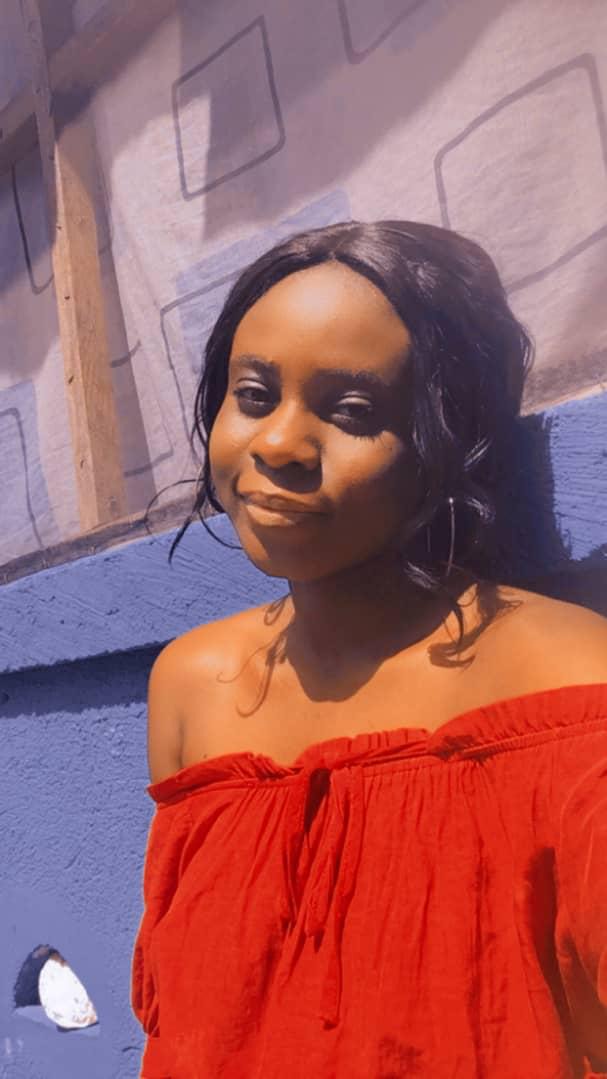 The information that has been acquired indicates that Doris Kusi was one of the candidates who had recently graduated from Senior High School this year.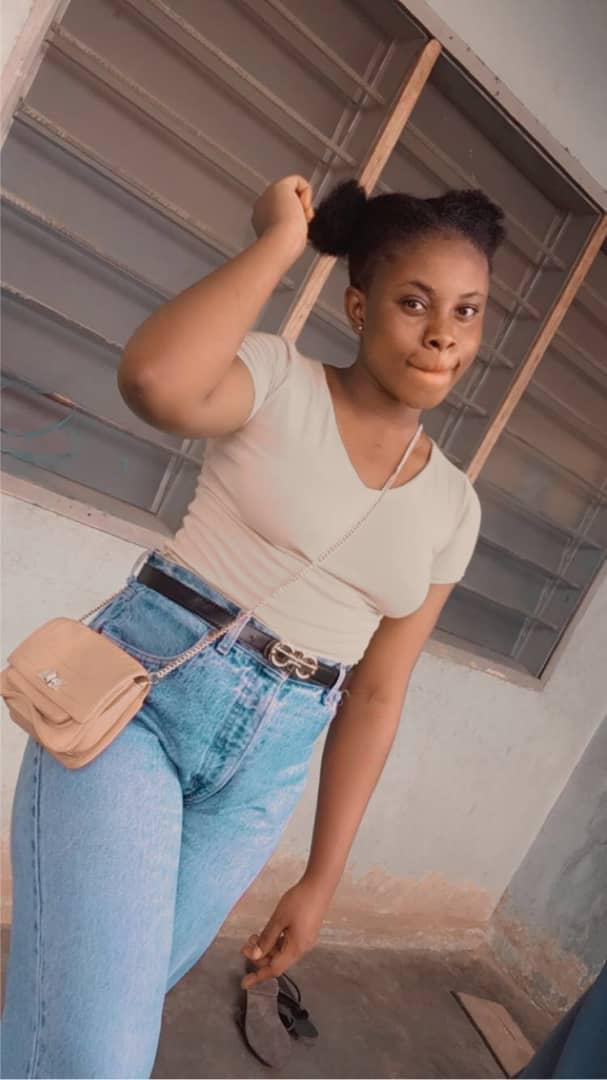 Doris Kusi passed away two weeks ago, and according to the information we have received, Doris had been feeling poorly and had been admitted to the hospital for a few days before passing away.
The untimely death of this beautiful lady has placed her family and loved ones in a position of confusion that is extremely stressful.
Doris will be laid to rest on Saturday, October 23, 2021, at Santasi-Anyinam in the Ashanti Region of Ghana, according to the arrangements made by her family members.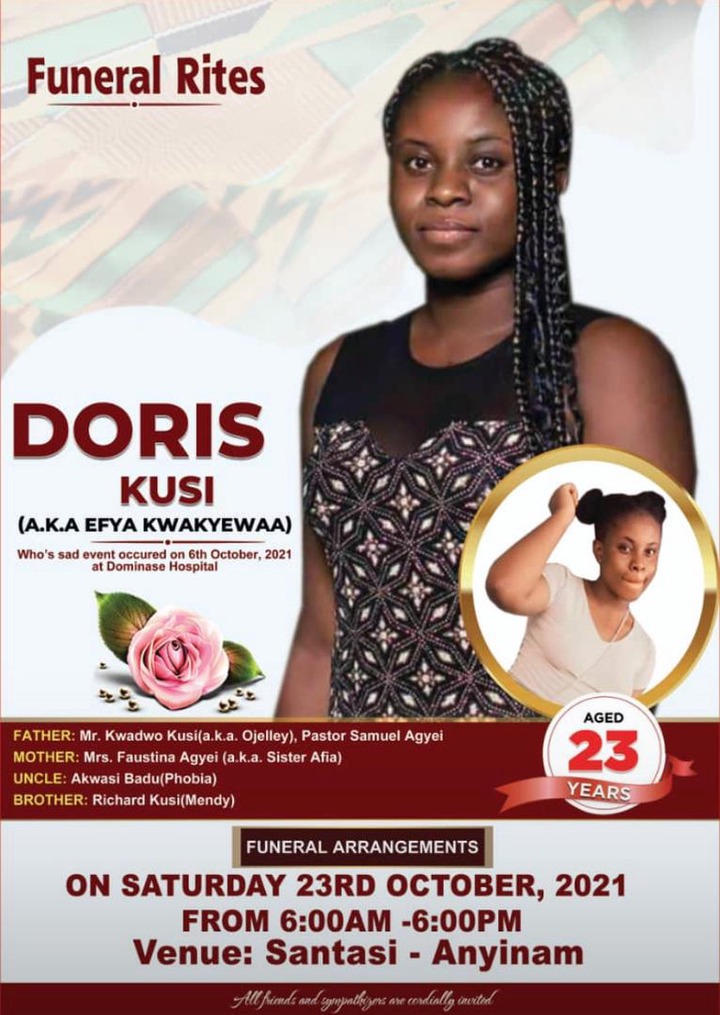 The deceased's family has extended an invitation to friends and admirers to come and assist them in burying her.