A young lady, probably between the ages of 20 and 30, was videotaped crying like a baby while having her body tattooed.
If you look closely at the video, you can see that the lady is getting tattoos of beautiful flowers on her shoulders.
However, during the tattooing process, the lady was overheard screaming in the video, and she told the tattoo artist to stop.
The area of her shoulders where she is getting this tattoo appears to be soft, which is why the lines are so severe.
Her friends complimented her beautiful tattoo after the tattoo artist completed it. After seeing this video, some social media users wondered who forced her to be there and why she was screaming like a child.
The pain from tattooing should be the most intense during the procedure. After the procedure, the patient may experience bruising and soreness in the affected area as a result of swelling. Swelling can last for a week or more. If the tattoo becomes infected, the pain may last longer.
Watch her video below
Check out some of the reactions from Ghanaians who saw the video: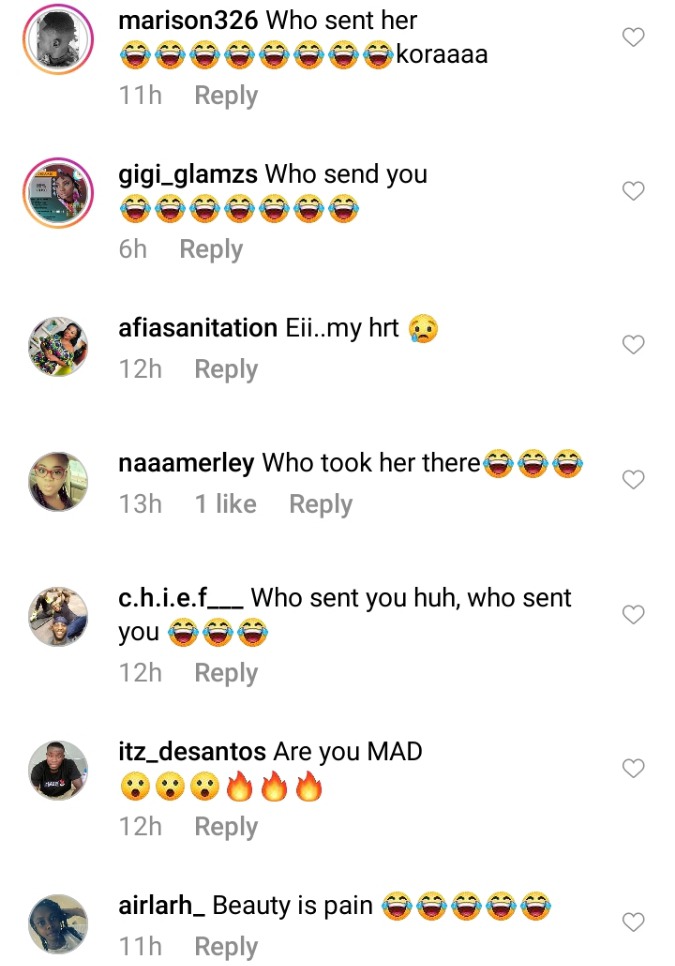 Effah Gideon is publicly known as Anisco Army, he is a content creator and very passionate about what he does. Effah is also a Graphic Designer and has done a variety of graphic works for numerous clients. Email Effah at [email protected].
Social links to Effah's profile can be found by clicking on the social icons below.
You can also Contact anyone associated with bestshowbiz or the site admin through the website's contact page located on the header of the website.