Stephen Okyere, popularly known as Kokotii, was a popular Kumawood actor who has appeared in over 50 films. The actor has, this morning, left his fans and the majority of Ghanaians in tears when an image of him pounding fufu at a chop went viral on the local internet realm.
In this heartbreaking photograph, the former movie star is seen pounding fufu at one of Accra's chop bars.
He is thought to have gone bankrupt following the fall of the Kumasi-based film business and has now opted into pounding fufu for chop bars as a means of making earns meat.
Others have questioned what he did with the money he earned from performing during his prime years since it is quite alarming to see a star in this position, unable to purchase a three-square meal when he once had the world at his hands.
Kokotii gained notoriety in the early 2000s after he made his appearances in films such as Mabre Mo, Abusua Apam, Efie Nipa, and many others.
see photo below: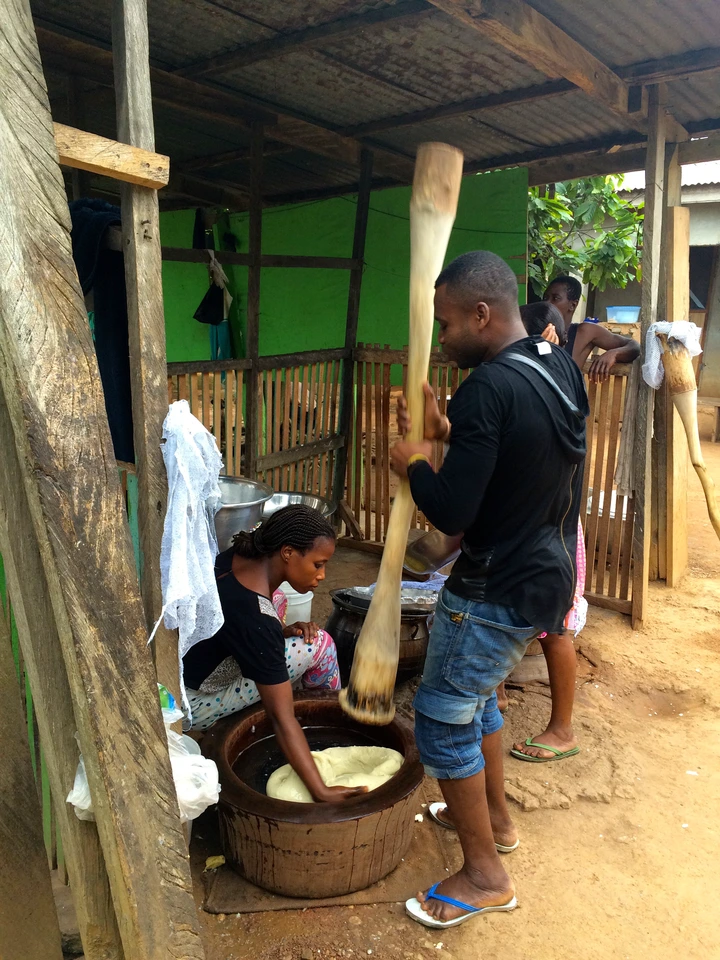 ABOUT AUTHOR
Eugene Nyarko is an entertainment and showbiz pundit, writer and freelance blogger. He is passionate about what he does and has help increase the value of entertainment contents online. Eugene is also a Java programmer, you can contact him via Email- [email protected]