As the Duchess of Onne, Dorathy has shared her story with BBC News Pidgin, debunking the myth that no man would marry her due to her disability.
Dorathy revealed that she was disabled at the age of three due to a severe fever. She said the hospital couldn't help her leg.
They keep mocking her because she's fat and disabled, but she's tired of going to the hospital. No man wants her. She will age and die alone.
People told Dorathy she wouldn't be able to marry because she is heavy and in a wheelchair. People told her she would never find a husband, but God silenced them by bringing her a loving guy.
Her disability didn't stop her from pursuing her dreams and becoming a successful woman, she said.
Dorathy claims she was told she would die if she didn't lose weight. She's a cursed child, obese and disabled. People made her feel inferior.
She claims she has been called names because of her condition, but she ignores them because she is a divine creation.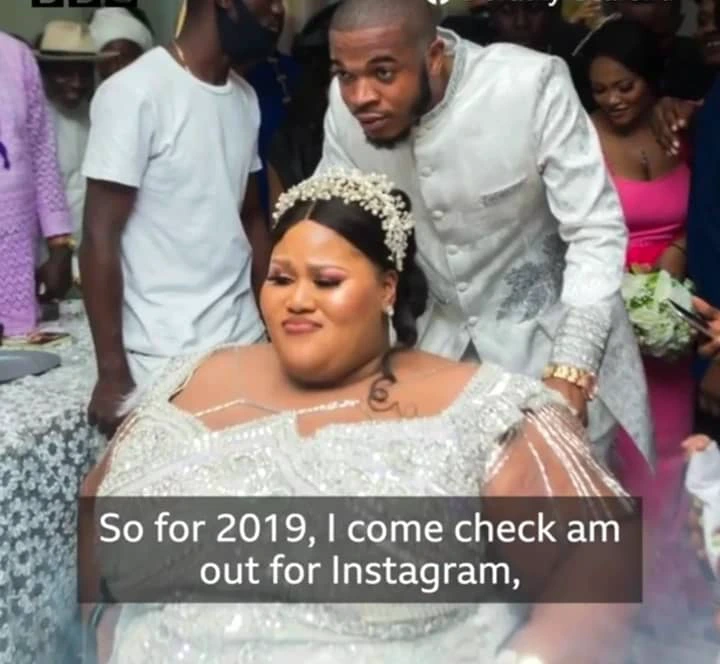 Contrary to popular belief, Dorothy found a man who loved her unconditionally. She said he told her he loved her despite her condition.
She met him at her WAEC. His father owned her school and sat beside her. Then they lost touch after he made advances to her in 2009.
They split up in 2009, only to reunite a decade later in 2019. She said he had just called to invite her out for ice cream.
She claims they hit it off right away. Gabriel had asked to hug her that day, but she preferred a kiss. After years of her ignoring him on Facebook, he resorted to ordering goods from her to get her attention.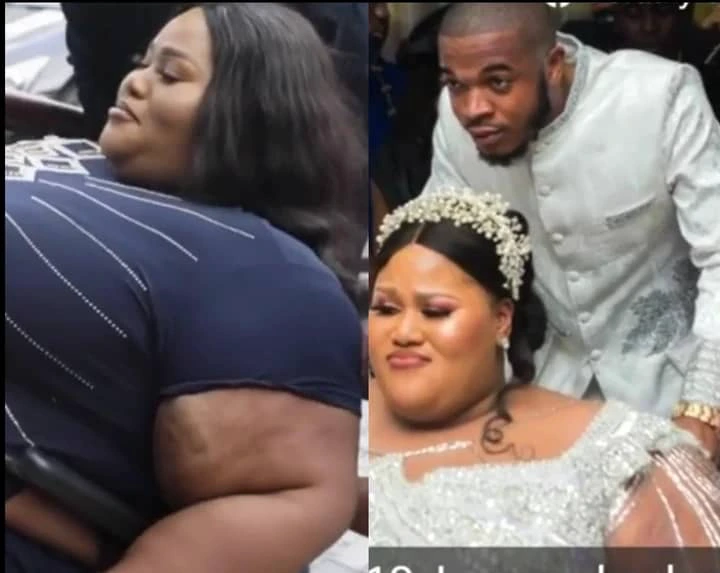 Married in bliss, Dorathy and Gabriel confessed to a natural attraction to big women. He said he liked Dorathy on Facebook but she ignored him.
In 2019, he discovered she was a skincare therapist on Instagram. He took advantage of the situation. She was told she would be single for the rest of her life, but they married anyway.
watch her video below;
Effah Gideon is publicly known as Anisco Army, he is a content creator and very passionate about what he does. Effah is also a Graphic Designer and has done a variety of graphic works for numerous clients. Email Effah at [email protected]
Social links to Effah's profile can be found by clicking on the social icons below.
You can also Contact anyone associated with bestshowbiz or the site admin through the website's contact page located on the header of the website.