A woman who goes by the name of Lydia has recounted her experience on Kingdom FM today. She spoke with one of the radio hosts on Kingdom FM about her life experiences. During the interview, the lady stated that an Awoyo Sofo instructed her to pump her husband's pee into her "VG," which stands for "vital fluid."
Lydia claims that it all began when she was twelve years old and progressed from there. Lydia stated that she informed her mother about her "white" status, but that her mother did nothing to address the situation. She stated that she was experiencing problems with her urinary system. She further stated that when she urinates, blood can occasionally be found in her urine.
Lydia stated in her interview that she moved to Accra when she was 28 years old. . She went to the hospital for medical treatment because the infection in her urine had not been completely resolved.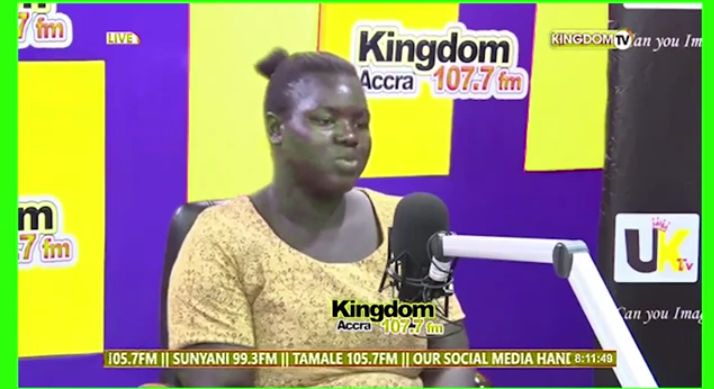 "When I arrived in Accra for employment, my infection had not subsided, so I went to the clinic to obtain medicines, but I was unable to do so since I had the necessary funds. After that, I went to church to pray and ask for God's healing in my body and soul. At church, the Awoyo Sofo informed me that the problem was spiritual in nature and provided me with a solution. When the Awoyo Sofo instructed me to pump my husband's urine into my "VG," I followed his instructions. The pastor went on to say that the pee had to be three days old "Lydia shared her thoughts during the interview.
After hearing Lydia's experience, many individuals expressed their sorrow in the aftermath of the interview. Many people have shown their willingness to assist her in overcoming the infection. Some Ghanaians have already begun donating money to her in order for her to regain her health and well-being.