NEWS
My Goodness! Look At What Was Seen On A Lady's Waist In Public
A picture wide-spreading and that has caught attention of many is that of a young lady with a charm on her waist beads on social media. The waist beads were made of chicken feet, snail, and a black thread.
according to the lady, she went for it from a fetish priest and it is a form of self-protection against rape due to the increase in rape cases lately. how it actually works, the Lady did not disclose.
It looks scary but there is nothing to prove it is actually going to protect her as she claims.
See the photo below: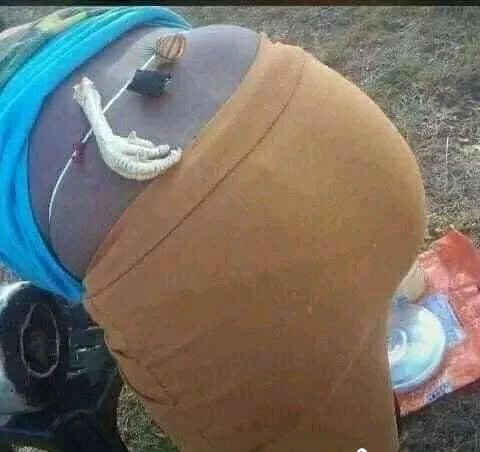 [ads2]