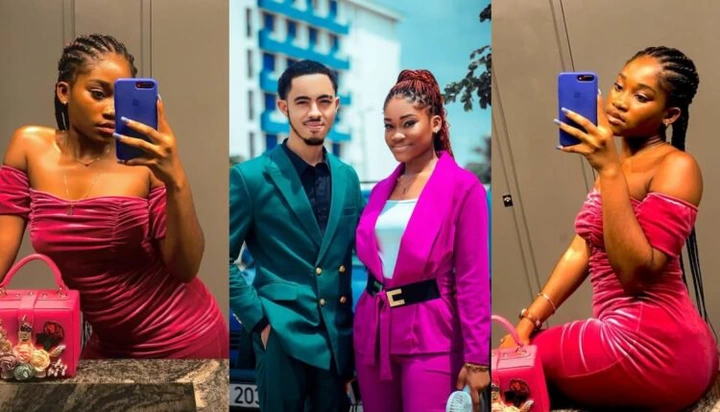 Controversial comedienne Afia Schwarzenegger has been accused of coercing one of her son's girlfriends into having an abortion following the marathon sessions of sex they had before she became pregnant with her son.
This hot filla was hurled into the public eye by Ayisha Modi, an old adversary with whom she has been feuding for the better part of six months and is still going strong.
Ayisha Modi was obliged to drop this bombshell after Afia Schwar took to her Instagram page to upload a picture of herself in which she appeared to be extremely thin and pale
Afia Schwarzenegger tagged the picture with a collection of disparaging words, Ayisha did not take it well, necessitating the necessity for her bloody retaliation.
An anonymous source said that the woman whose identity has been revealed was three months pregnant when the nasty Afia Schwar compelled her to abort the pregnancy because he disliked her.
Remember that a few months ago, James Ian Geiling Heerdegen, one of Afia Schwarzenegger's twin sons, ended his relationship with his girlfriend, Naa Koshie, after a photo of their bedroom went viral.
This new development was confirmed by his mother, Afia Schwar, who attributed the breakup to Ghanaians' inquisitiveness, which she felt was a contributing factor.