Due to his unique height of 7.10ft, Charles Sogli, a welding trainee in Ho, is unable to board any public transportation.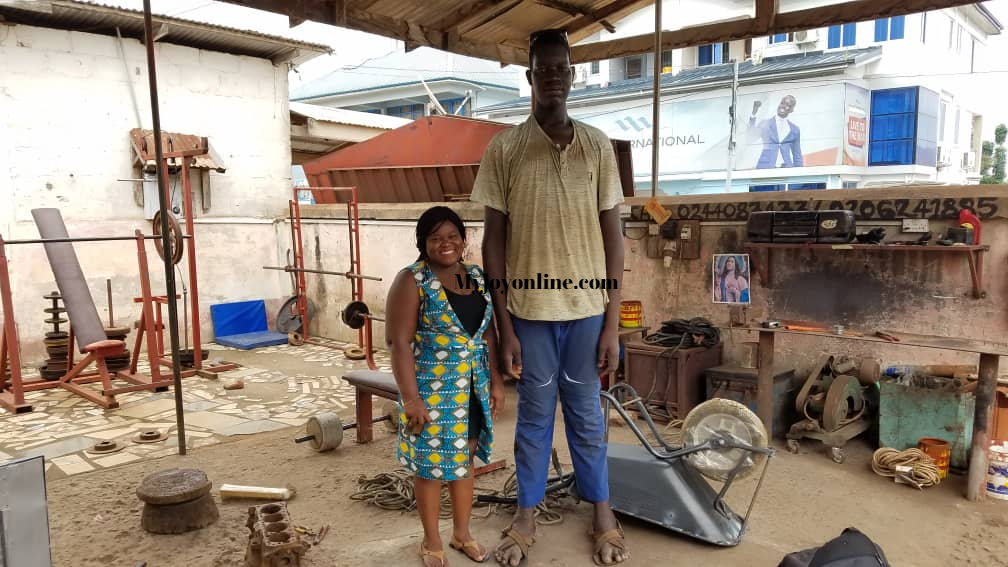 Known as' Charles the taller, ' Every time he walks to and from work, he draws stares from fellow pedestrians who are awestruck by his abnormally huge features.
Charles also has 18-inch-long feet. He was forced to drop out of school in Primary 5 because he could not find shoes or sandals in his size to go to school.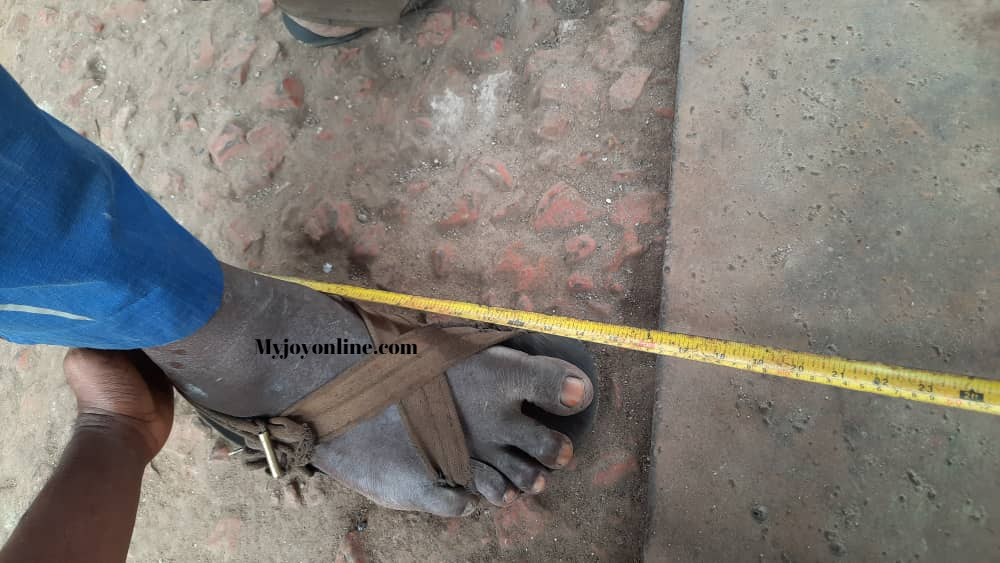 "I dropped out of school at Primary 5 in Ziope in the Agortime Ziope District of the Volta Region because I could not find any sandals or shoes for my large feet," the third-born of five children said in an interview with Joy News.
According to Charles, he is the only one in the family that stands at a height of 7.10 feet. This has been a significant issue for him.
The problem with transportation is severe, as drivers and even tricycle operators will refuse to pick him up due to his height and weight.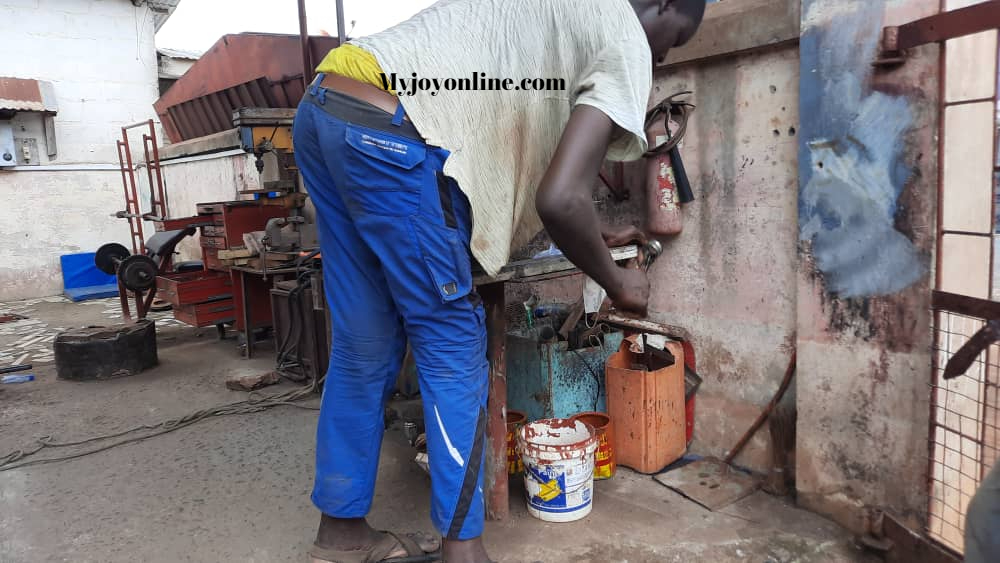 "Whenever I stop, drivers refuse to pick me up because they claim I am too tall and can not fit into their vehicles. So, unless someone is truly moved to give me a lift, I always walk to work and home. "
Individuals and organizations are being asked to assist him with specially constructed shoes and sandals, clothes, and a mode of transportation for his everyday activities.
"I would be grateful if people could assist me with sandals and shoes that are custom-made for me. I also require clothing and transportation. "I am also pleading with drivers to pick me up whenever they stop, "Charles said.
Mr. Ewoeyi Peter, his guardian, is described as a kind man who ensures he has all he needs.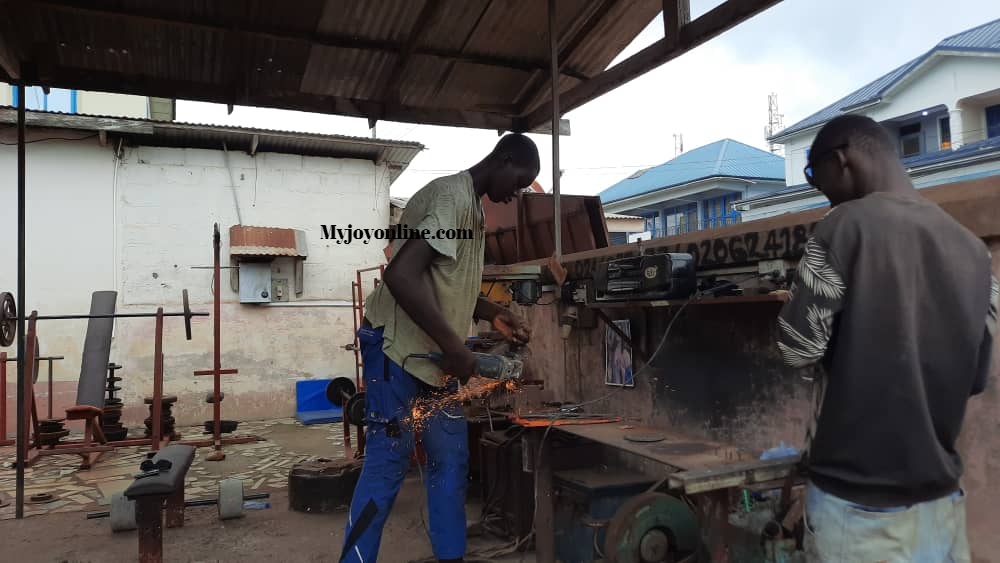 Regarding romantic relationships, Charles stated that he is not currently dating but hopes to do so in the future.
Charles Sogli appreciates the attention that comes with his extra-large stature on occasion and hopes that something good will come of it soon.
His welding shop's master, Michael, and a colleague told Joy News how hardworking Charles was and appealed to the public to help him.