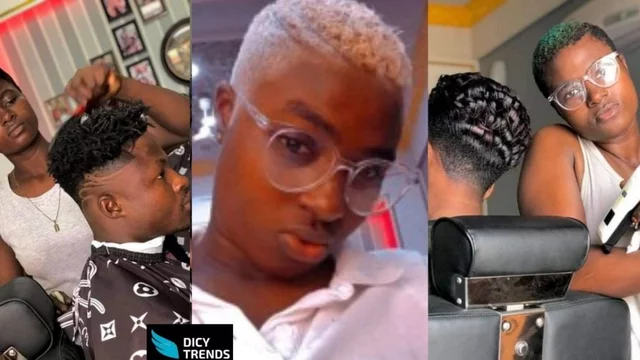 Adwoa Pee, a female barber who has achieved popularity on the internet, is currently trending. Her craft has gained notice on the internet.
She has garnered the adoration of a large number of people due to the fact that she is exceptionally talented at what she does.
Photographs of the female barber Adwoa Pee are currently circulating on social media, with netizens sharing their thoughts on the photos.
Several people have expressed their admiration for her excellent work.
Adwoa Pee is shown in the images doing her excellent work as her clients have cheerful expressions on their faces.
For starters, it is extremely uncommon to see a female perform the type of work that Adwoa Pee is performing in this region of the world.
Women are capable of accomplishing anything men can do, and Adwoa Pee has demonstrated that they can do it better.
Take a look at the photographs below.