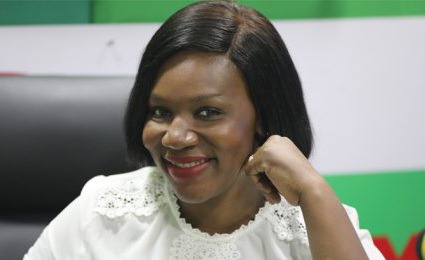 According to Akosua Ago Aboagye, a radio and television presenter for Despite Media, she has revealed with the audience some of the things she did that helped turn her marriage from one that was pathetic to one that was full of happiness.
During her courtship, she described herself as "a wretched, pathetic, and selfish person." She had a strong desire for her husband to go out of his way to satisfy her. She wished for her spouse to devote all of his attention to her.
As a result of her attitude, their marriage was not happy until she took specific measures and said certain prayers.
She stated that the first thing she did was to pray to God and ask for the assistance of the Holy Spirit in dealing with her situation.
She stated that when there is a disagreement between two individuals, we have a tendency to blame the other and to believe that we are always in the correct position. However, following that prayer, she made the decision to place the blame on herself first whenever there is a disagreement between her and her spouse.
She stated that anytime anything like this happens, she goes to God and prays that God will reveal her flaws so that she can mend her mistakes. She prayed every day, asking God to show her what she had done wrong to cause a brawl in her family.
Moreover, God consistently brings the reality about her life to light, including her selfishness and greed. Now that she has learned the truth, she is working hard to change her circumstances and become a better person.
She prayed to God once more, this time expressing her desire to see her husband as God sees him. She was able to cherish her husband as a result of her newfound understanding that God loves and cherishes his husband, which is why he died to save him from himself.
Finally, she prayed that God would transform her and assist her in dealing with her negative views. Akosua Ago Aboagye claims that as a result of her deeds and prayers, her home has been transformed into a heavenly and divine abode, full with serenity and joy.