A 19-year-old girl shared a post on social media in which she admitted to biting her uncle's manhood.
Beatrice was identified as a young lady, and according to her, both of her parents work for an international organization and frequently travel outside of the country.

She described how she went to stay with her uncle while her parents were out of the country.
Her uncle entered her bedroom one night and attempted to seduce her. She bit her uncle's manhood and fled when he attempted to have intimate intercourse with her.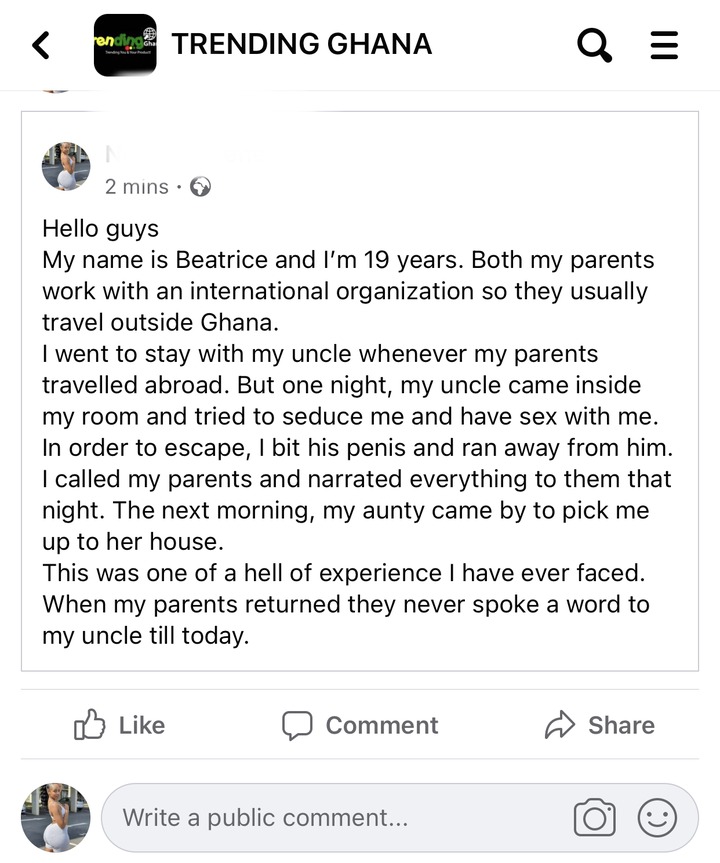 That night, she called her parents and told them everything. The next day, an aunty arrived to take her to her house.
ABOUT AUTHOR
The public have an insatiable curiosity to know everything, except what is worth knowing so I write what's need to be written. An online critic and sports fanatic with a Degree in Telecommunications Engineering.