Sakinatu Amponsah, a 25-year-old church singer from Wamfie Presbyterian Church, is fighting for her life at Sunyani Regional Hospital after being found unconscious on December 31, 2021.
Sekina, as she is generally known, is facing paralysis after being raped by four men on the night of December 31, 2021.

Kwame Abontie, Debrah Prince, Johnson Lamley, and Yaw Appiagye, the accused four men, were detained last night after police investigations revealed their participation in the crime.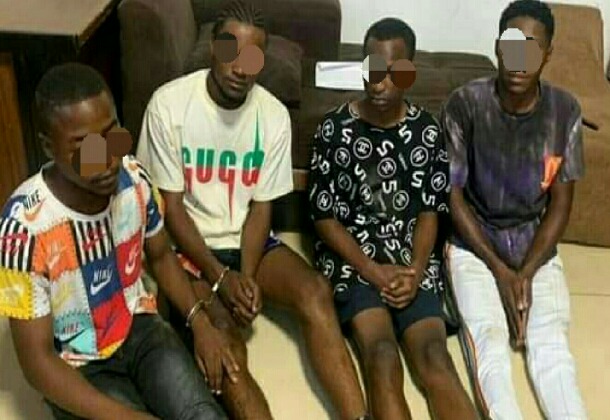 The four attempted to leave when they noticed the police, but the police squad from Wamfie Police Station stopped them with warning bullets before they could flee.
All four suspects are being held at the Wamfie Police Station and will appear in court later this week. The police are certain that they will take complete custody of the four guys by Wednesday, January 5, 2022.
Inspector Daniel Acheampong, the lead officer, emphasized that the four suspects' case is severe, and they would not consider or issue bail.
We will not give them bail and will not allow them to flee on bail. Because today, Monday, January 3rd, is a holiday, we are attempting to have a court remand them into police custody by Wednesday.

We expect to have our case heard by a sitting judge by Wednesday. Our docket and all preliminary investigation papers should be complete by Tuesday 4 January, and we believe a court will evaluate those materials and approve the remand, said Inspector Daniel Acheampong, expressing the police's desire to remand the four suspects in police custody.
Sakina, 25, was referred to the Sunyani Regional Hospital by doctors at Wamfie on 2 January 2022 when her condition deteriorated. Sekina, who suffered from spinal ailments, was raped on December 31st on her way to church for the crossover night.
According to early police investigations, Sekina was going down the Wamfie Methodist Primary School route around 9 p.m. on December 31, 2021, when four suspects surrounded her and kept her prisoner for more than two hours.
They slept with her eight times, and each of the four guys went two rounds, said Inspector Daniel Acheampong after the four suspects were apprehended.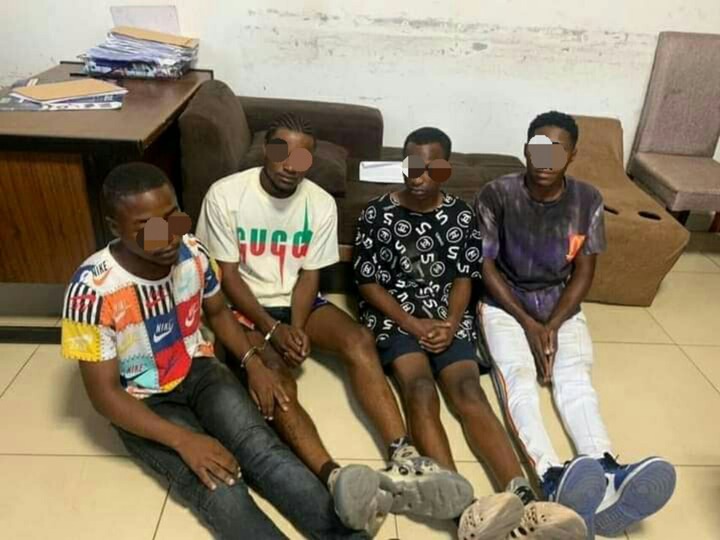 All of the accused have denied raping the woman, but police investigations show that the four suspects were the ones behind the attack.
When Sekina is well enough to speak, she will be able to provide a vivid narrative, but for the time being, our investigations and the evidence we have leads to the four suspects, which is the reason for our arrest, according to Inspector Daniel Acheampong.
The police are attempting to get the four suspects arraigned in court, where their destiny will be decided, whether they should be kept in police custody or granted bail.
ABOUT AUTHOR
The public have an insatiable curiosity to know everything, except what is worth knowing so I write what's need to be written. An online critic and sports fanatic with a Degree in Telecommunications Engineering.