Matilda Asare, a Kumawood actress, has recently melted hearts on the internet or social media by displaying her gorgeous sons.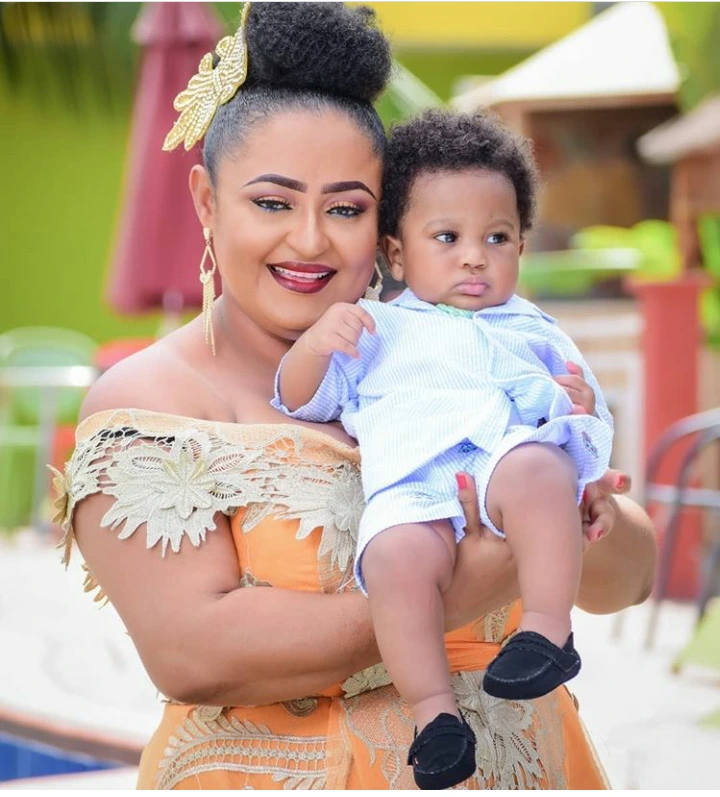 "A son is tasked with holding his father accountable to a high level. A parent should aspire to live his son's life. Finally, in the absence of his father, a son should help and defend his family. Both the father and the son should be able to survive independently while yet working together."
The actress flaunted her children in photographs and a video on Instagram, and in the video, one can see her lovely children lounging in their compound.
The photographs, which were seen by jayices360.co, show Matilda Asare's children being overjoyed to have her as a mother. A closer examination of the youngsters revealed a strong resemblance between them and Matilda Asare.
Aside from facial features, the children have their mother's body type. Their similarity is further shown by their cheeks and reasonable look. The photographs drew a large number of Matilda Asare's fans, who praised the boys' attractiveness and their resemblance to their mother.
below are photos;