According to a tweet from luxury business LVMH, Virgil Abloh, the artistic director of Louis Vuitton and the founder of Off-White, died on Sunday of cancer. He was 41 years old.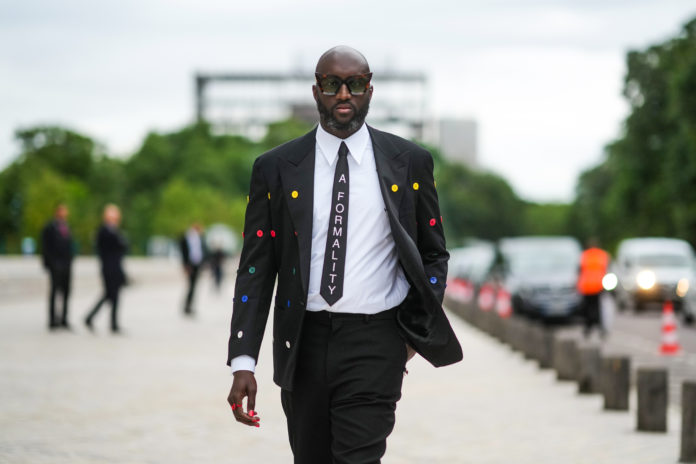 According to the tweet, "LVMH, Louis Vuitton, and Off White are devastated to announce the demise of Virgil Abloh on Sunday, November 28th, of cancer, which he had been silently battling for several years."
LVMH is the parent company of Louis Vuitton and other luxury brands.
According to the group's statement, LVMH chairman Bernard Arnault said, "We are all shocked by this dreadful news." He was not just a brilliant designer and visionary, but he was also "a beautiful soul with profound insight," according to a statement released following his death.
In a post published on Sunday on Abloh's official Instagram account, the designer announced his passing and paid respect to his legacy, saying that he had been diagnosed with a rare form of cancer earlier this year.
"We are heartbroken to announce the departure of our dear Virgil Abloh, who was a fiercely dedicated father, husband, son, brother, and friend who will be greatly missed. It was written in the post that he is survived by his loving wife Shannon Abloh, his two children Lowe and Grey Abloh, his sister Edwina Abloh, his parents, Nee and Eunice Abloh, as well as many loyal friends and colleagues.

"Virgil fought a rare and aggressive form of cancer known as cardiac angiosarcoma for more than two years, and he won. Since his diagnosis in 2019, he has chosen to fight his battle in the privacy of his own home, undergoing a slew of difficult treatments while also serving as the chairman of several important institutions in the fields of fashion, art, and culture.

"Throughout it, all, his work ethic, boundless curiosity, and unwavering optimism remained unwavering. For Virgil, his passion for his craft and his goal to open doors for others and develop pathways for more equality in art and design were the driving forces behind his life. He frequently stated, 'Everything I do is for the 17-year-old version of myself,' and he firmly believed in the ability of art to inspire future generations of artists.

"We appreciate you all for your love and support, and we respectfully request that you respect our privacy while we grieve and celebrate Virgil's life," the family said.
ABOUT AUTHOR
The public have an insatiable curiosity to know everything, except what is worth knowing so I write what's need to be written. An online critic and sports fanatic with a Degree in Telecommunications Engineering.