Stephen Kwadwo Appiah was imprisoned in Kumasi Central Prison without knowing what crime he had done or how long he had been sentenced to. He struggled with mental illness as a young man of 20 years old.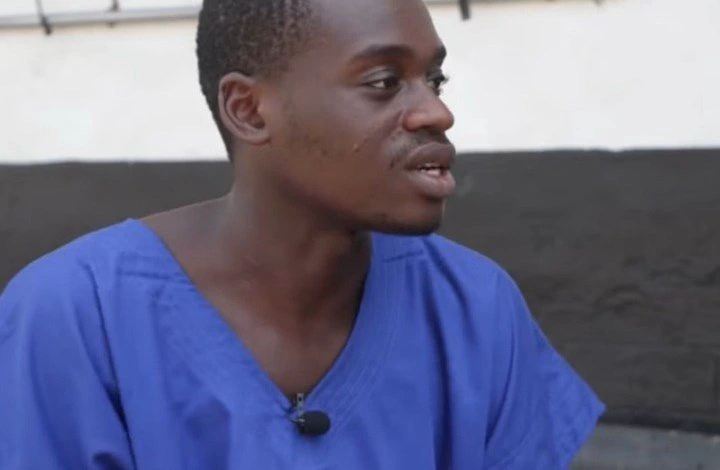 He described a time when he went to visit his uncle and was given something to eat. However, immediately after consuming the food, the mental disease started right there.
When he returned to his mother, she took him to Bishop Obinim's church, where she was a longtime member.
As Stephen's sickness worsened, he was tied to the church grounds, where he was getting daily instructions.
He explained that he used to bathe in oil and water, but that it did not help.
He simply broke free from his bonds and exited the chapel one day. He encountered two males who began strolling with him as he walked down the road.
Residents in the area began shouting that he was a thief when the men fled and left him in the middle of the road.
He was apprehended, beaten, and arrested at the police station.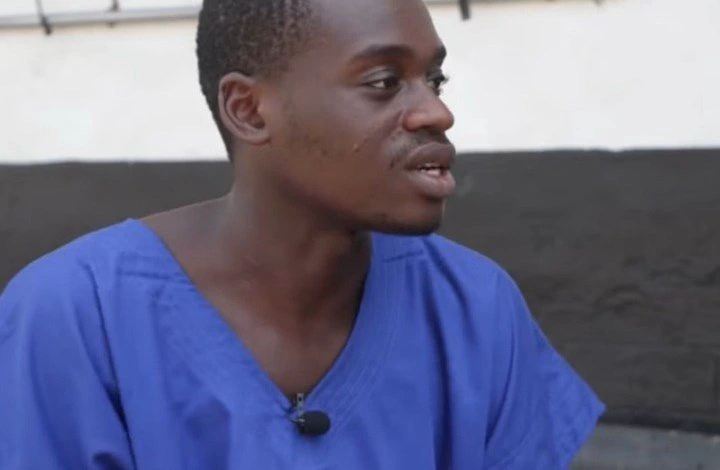 He claimed he had no idea what transpired after that and just came to when he was imprisoned and had no idea what he had done.
His family first found out he was in prison after a member of their community returned home from remand and informed them of their son's detention.
Stephen claims his mother passed out the first time she saw him in prison.
Moreover, every time his family members came to see him, they were usually in tears, knowing that he was a good young guy and that they had no money to assist him in his plight.
He was arrested for robbery and sentenced to 25 years in prison, according to a prison officer.
The Police Department, on the other hand, stated that his file was gone after the courthouse was destroyed by fire. Stephen bemoaned Bishop Obinim's treatment of him and his family.
Since this happened when he was at church, and his mother had served the church for nine years, Angel Obinim did nothing to assist them.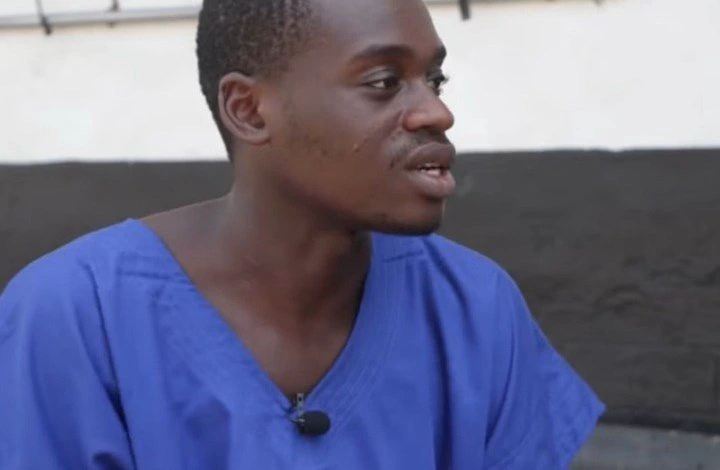 The disease strikes him in prison, and he begins flinging things around. When the incident occurred, one prison officer said he came close to losing his life.
Because of his state, the residents may have suspected he was a thief.