When trouble comes knocking in Ghana, only Akuapem Poloo and Afia Schwarzenegger answer the door.
In Akuapem Poloo's case, she literally wakes up every morning in strapped boots, stalking trouble on social media.
She's gotten into a lot of trouble with netizens, who tore her to shreds over what appeared to be a harmless remark.
So, in a viral video shared by Prince Kpokpogri, the ex-husband of Nigerian actress Tonto Dikeh, he is seen sitting and drinking from a glass.
To be honest, there was nothing in the video that was interesting enough to spark a conversation.
Our Ghanaian by-force celebrity, the sexy one, the trouble-maker, decided to comment on the video, which was indeed in poor taste.
When her blunder button was pressed, netizens rushed in to assault her.
Prince Kpokpogri and Tonto Dikeh were ecstatic when they announced their engagement.
Dikeh's followers begged her to keep their affair quiet and to celebrate each other discreetly while they were in the midst of their budding romance.
Their cries went unheeded as Dikeh took the open display of affection on Instagram to new heights.
They eventually broke up, which is why Ghanaians chastised Akuapem Poloo for her blunder.
Take a look at the video below.
See some of the reactions below.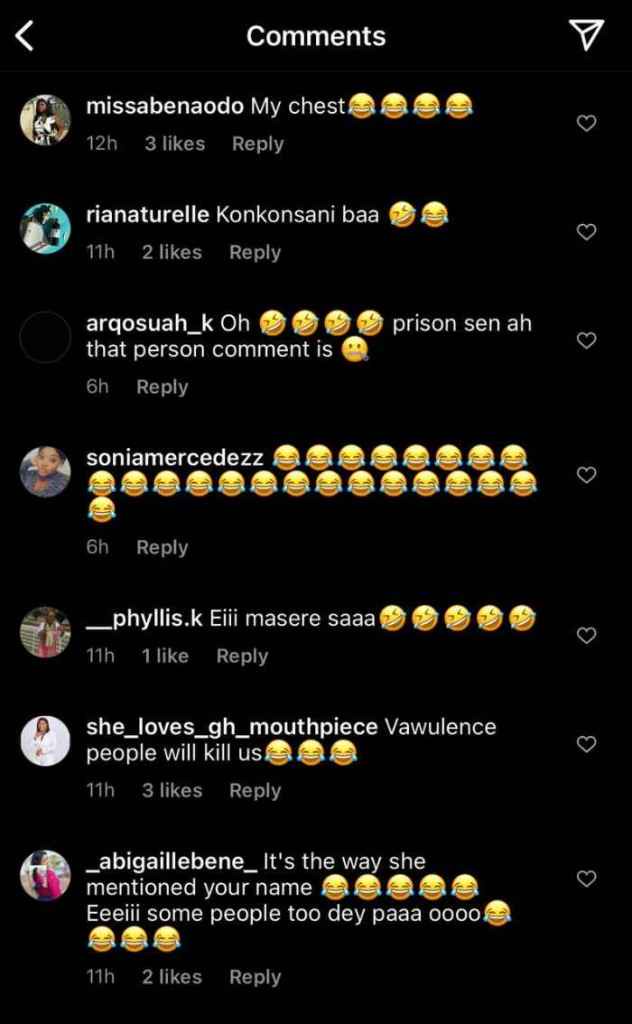 Effah Gideon is publicly known as Anisco Army, he is a content creator and very passionate about what he does. Effah is also a Graphic Designer and has done a variety of graphic works for numerous clients. Email Effah at [email protected]
Social links to Effah's profile can be found by clicking on the social icons below.
You can also Contact anyone associated with bestshowbiz or the site admin through the website's contact page located on the header of the website.