We believe that miracles will never end because people nowadays do everything they can to gain attention and fame on social media.
People fall in love with various things for a variety of reasons in the modern world. Many people were surprised when a man married a rice cooker.
In a video that has gone viral on social media, a man's skeleton is said to be attracting attention. This man was spotted riding his motorcycle with a skeleton disguised as a woman at the back, as shown in the video.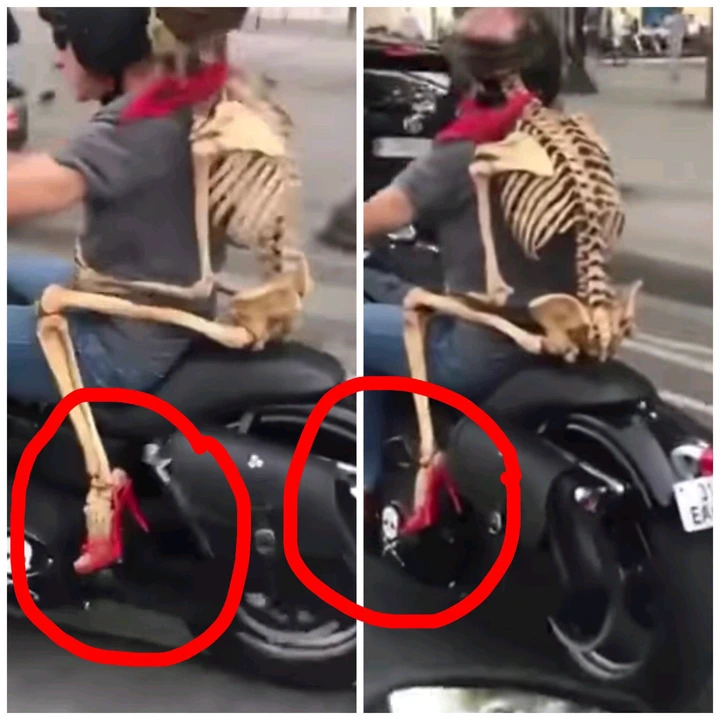 He allegedly drove her around town because he considered her his wife.
In the video, the skeleton appears to be wearing women's shoes and a helmet. Others wonder what this young man is doing in town as they stare at him in awe.