Police have arrested a 46-year-old woman for allegedly assaulting three pastors in Adum, a Kumasi suburb.
According to news, the woman, known as Yeboah Hannah, used a cane and electrical wires on three men of God whom she says are hungry and stomach pastors.
Hannah was on her way to the market when she met Pastor Yobi, a street pastor who told her she had seen something about her eldest son, according to reports.
According to the Pastor, Hannah's son, who he says is abroad, will endure a calamity.
Hannah became interested in hearing some about what the preacher had to say for what he was doing was lies and he was really trying to play the lady for a fool.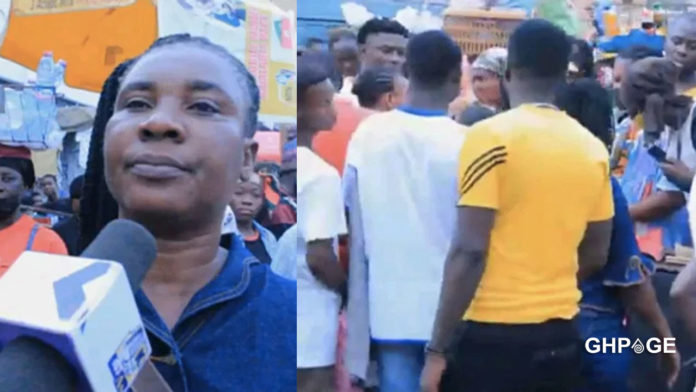 She pointed it out to the preacher who was saying lies and began caning him with some electrical wires from his own machine after she had listened to this man of God's lies for about 20 minutes and he demanded money to avert the bad.
She later took the pastor's collection box and distributed the funds among the four head potters who had assembled.
When people gathered to find out why she was beating the pastor, she told them about the incident, arguing that she only has one son, who is a doctor at the Kwadaso Government Hospital, and that what the street preacher was doing was clearly an effort to mock her intellect.
Hannah went to a nearby location where she met another preacher, and when he finished, she stood there and listened to him. He even asked for donations from the people to assist with God's mission.
She became enraged and used the first pastor's electrical wires to abuse the second pastor of deceiving the public in order to make money.
The second pastor called her a witch, which upset her even more, and she demanded that no money be offered to him.
A third pastor who happened to be nearby attempted to break up the battle between the two, but he too was caned by Hannah.
The first pastor announced the attack to the police, who were alerted to Hannah's second attack and raced to her location to make an arrest. But only after she promised to save kumasi people from being misled by street preachers.
When her doctor son turned up at the police department, she was released on a bill.