Mrs. Rita Nyann, the furious wife of TV3 broadcaster Thierry Nyann, has responded to rumors that her husband is divorcing her after reportedly sleeping with his colleague Anita Akuffo.
The wife of Thierry Nyann has given an inspiring remark, implying that she is prepared to conquer any challenges she faces.
According to her, she will be fearless and brave enough to battle it all the way to the finish, even if it means sacrificing herself.
She stated that God placed her in her current position for a reason, and she would not be scared to fight for it!
Mrs. Rita Nyann tweeted this comment on social media after being tagged in a post revealing that her husband had taken things seriously with Anita Akuffo, which means she must leave her marriage.
Thierry Nyann, a TV3 sports presenter, was accused of cheating on his wife with Anita Akuffo and Cookie Tee months ago.
According to accounts, the two females were at odds with one another because they were competing for the same man.
Thierry Nyann and his wife are said to have been married for many years. They have three children.
See her post.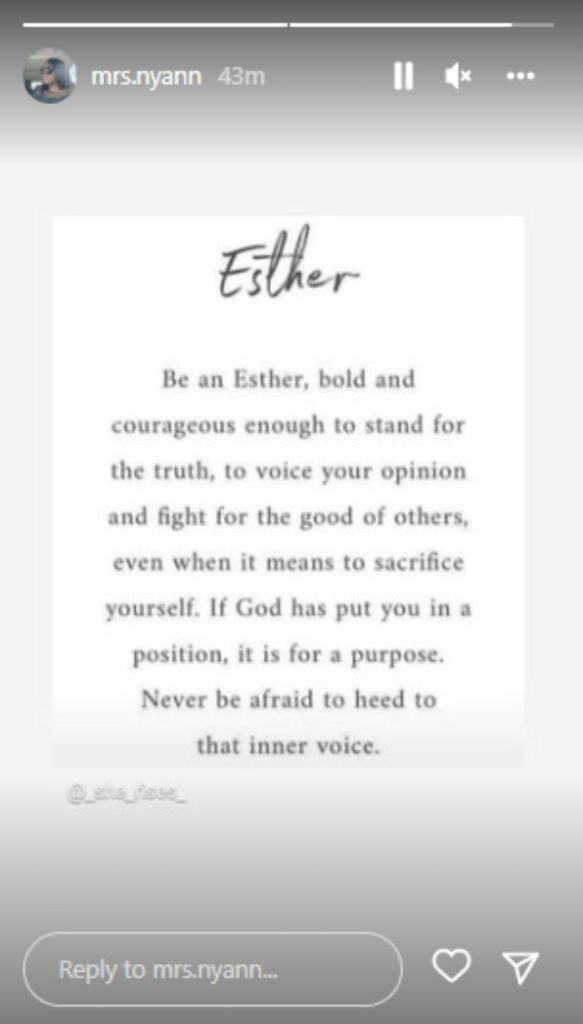 Effah Gideon is publicly known as Anisco Army, he is a content creator and very passionate about what he does. Effah is also a Graphic Designer and has done a variety of graphic works for numerous clients. Email Effah at eff[email protected]
Social links to Effah's profile can be found by clicking on the social icons below.
You can also Contact anyone associated with bestshowbiz or the site admin through the website's contact page located on the header of the website.