For God so loved the world that he gave his only Son, that whoever believes in him may not perish but have everlasting life."
According to the Biblical account, Jesus Christ was sent to earth by God to be crucified in order to reconcile people and God after Satan sullied their connection.
Nadia Buari, on the other hand, is having difficulty digesting this section because she wonders why God did not remove Satan instead. She asked this rhetorical question on Instagram a few hours ago, and we recorded it for you.
See her post;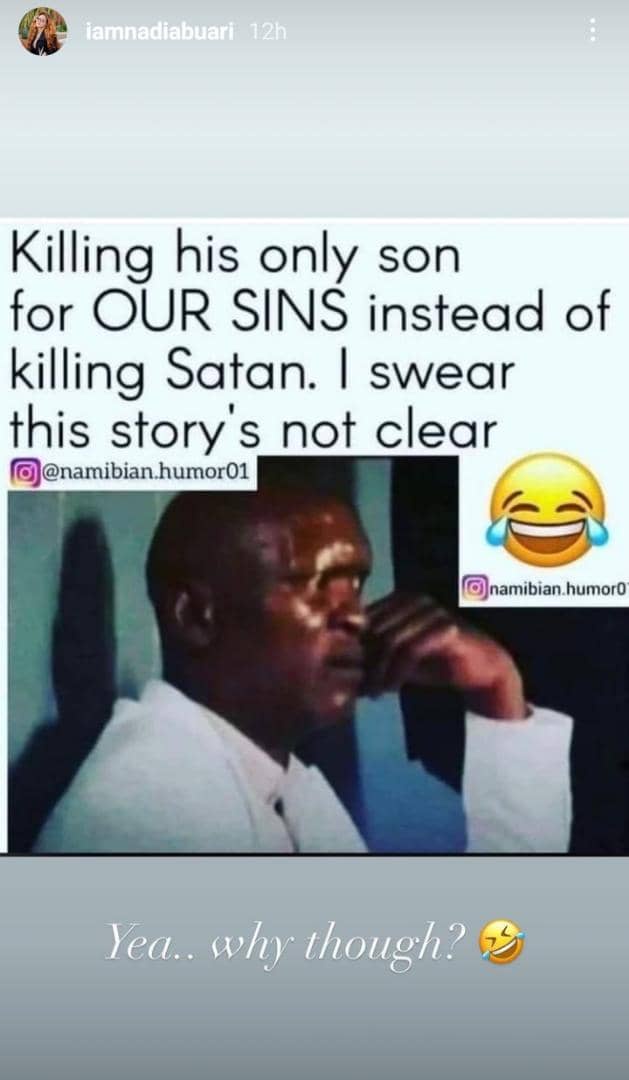 Effah Gideon is publicly known as Anisco Army, he is a content creator and very passionate about what he does. Effah is also a Graphic Designer and has done a variety of graphic works for numerous clients. Email Effah at [email protected]
Social links to Effah's profile can be found by clicking on the social icons below.
You can also Contact anyone associated with bestshowbiz or the site admin through the website's contact page located on the header of the website.