My husband and I imagined a wonderful life together when we married in 1985. My husband was a doctor and I was a primary school teacher.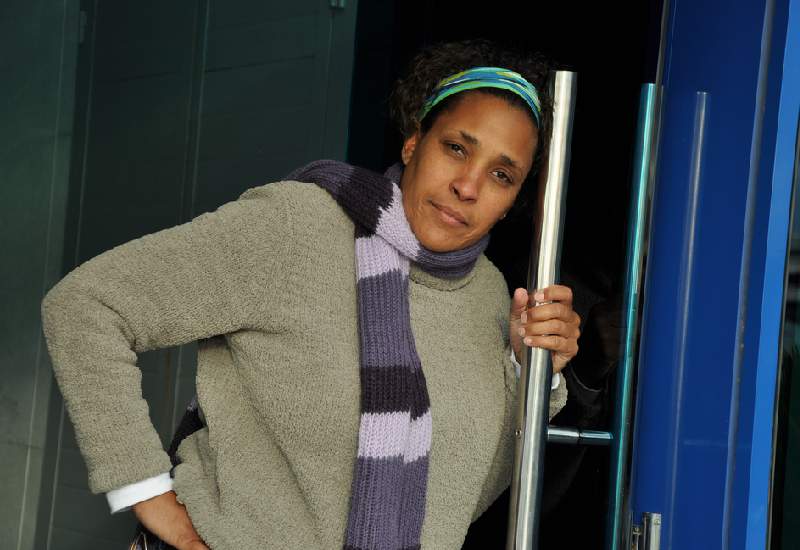 Our first two children were daughters, and we quickly followed with two sons.
We used to live in a lovely country house where the girls had their own room and the boys had their own.
Despite our demanding careers, my husband and I gave our family our undivided attention.
I taught the girls how to be respectable women, while the boys learned what a responsible man's life entailed from their father. The boys appeared to comprehend the situation better than the girls.
We are devout Catholics who raised our children in the faith. Long before they started high school, they went to catechism classes and were baptized.
My children all did well in school and were accepted into universities. My two daughters were deeply in love with each other, and many people mistook them for twins because they were always together.
We chose to enroll them in the same private university because they shared clothes and seemed to have similar interests.
Despite the fact that they were on different courses, the smallest chance would bring them together.
While at university, my daughters' lives took a turn for the worse. The two girls, who were in their early twenties at the time, began refusing to come home even during recess in their second year.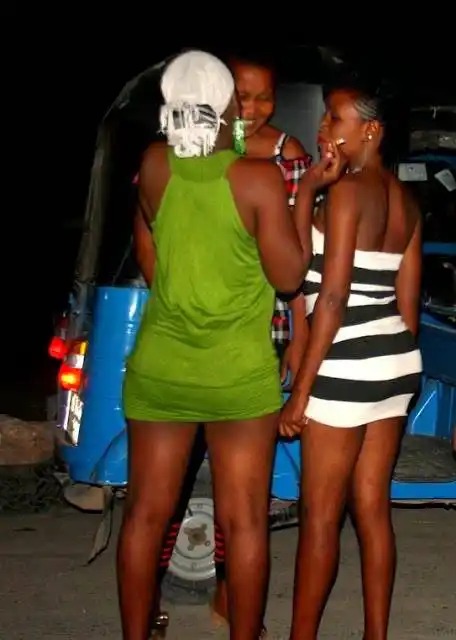 And when they arrived, they would stay for less than a week, claiming to be overworked and forced to return to Nairobi.
We did not notice anything out of the ordinary because they were already adults and we assumed they could look after themselves.
I have a lot of regrets today because I believe I failed to recognize that a child, no matter how old, is still a baby to the mother.
Perhaps if I had been more sensitive, I would have been able to prevent their disastrous lifestyles.
We found out later from a student at their university that they were accustomed to leaving the hostels every evening and would occasionally disappear for several days.
That reminded me of a time when I noticed a bottle of whisky in their bedroom but dismissed it, assuming it belonged to their brothers, who would throw parties at their house on occasion.
I wish I had paid more attention to that because I would have questioned and warned them.
When we learned of this, I immediately summoned the girls to our home for a family prayer meeting.
They refused to come, so my father and I traveled to Nairobi to figure out what was wrong.
We were shocked to learn that they had already left the hostels and had been out of school for three months.
Someone must have informed them of our unannounced visit because they turned off their phones, leaving us unable to locate them.
However, a helpful student informed us that they were frequently seen in nightclubs. On some nights, they could be seen loitering near Guru Nanak Hospital's junction.
This was almost unbelievable to us because we would send them money and they would assure us that everything was fine with their studies, even though they preferred texting to calling.
Their brothers were not particularly close to them, and they rarely spoke to each other except for the occasional phone call.
However, because the boys had not enrolled in Nairobi universities, it was difficult to learn much about their sisters.
Despite my husband's insistence that I do not take responsibility, I believe I would have done a better job knitting my children together.
Their brothers would have most likely assisted them in taming their sisters before it was too late.
My husband and I booked a hotel in town that night after hearing the bad news and planned to "raid" the nightclubs we would be told about later that night.
We moved around town for the first two nights and waited in a rented vehicle at the junction, but they did not show up.
We had enlisted the help of a relative who is a police officer because we were afraid of being attacked by their accomplices if they were involved in criminal activity.
We finally caught up with them in a city nightclub on the third night. Worse than what they were doing was what they were wearing.
My babies were almost naked, and each of them was entertaining three men at the same time! The men were touching them inappropriately, and they were giggling drunkenly in response.
I felt nauseous and dizzy. As our relative and two colleagues who had accompanied us confronted the girls, my husband drove me back to the car.
The three men dragged the drunken girls to the car, but not without a scuffle and my daughters' obscenities.
They acted calmly when they saw us, but they were too inebriated to be coherent. We placed them in a hotel room after informing the management of the situation.
We took their phones because the hotel management warned us that if the girls called the police and claimed they had been kidnapped, the hotel could be sued.
My husband was adamant the next morning that we were returning to Kitui and asked them where their belongings were.
I had to go out and buy clothes for them before we left the hotel because they were such a pitiful sight.
We discovered that the older one lived in Kawangware and the younger one in Kangemi, both in small single rooms.
When I compared these rooms to the hostels we had paid for and their bedroom at home, I cried tears of pain and shame.
I counseled them with the word of God and pleaded with them to return to the university during the few days I stayed with them back at home.
They pretended to be sorry for a short time to gain our trust so they could flee. It had only been a week!
This marked the beginning of my many long journeys to Nairobi in search of them and to use any means necessary to persuade them to return home.
After numerous attempts, I secretly went to a witch doctor who told me my daughters had been bewitched, jeopardizing my marriage.
If my husband had found out, he would have killed me. The mother's compassion, on the other hand, was biting me hard, and I had vowed to climb any mountain for my daughters.
I am ashamed of the heinous acts I committed while under the influence of witchcraft. Of course, this was complete nonsense, but as the saying goes, a drowning man will grasp even a straw.
But, despite all of the rituals that the witch doctor had me perform, my daughters were getting worse.
I later confessed that sin to our local priest, who advised me to keep praying.
Meanwhile, my daughters had become so brazen that they were often seen drinking with elderly men in our hometown, but they never returned.
Our youngest daughter, who is very aggressive, delivered the final blow when she called her father and told him that we should let her enjoy her sex life because he was having sex with his wife.
This was so humiliating that my husband cried and told me to stop looking for them right away, for the first time since we were married.
I complied, but they continued to send me messages from odd phone numbers.
It was through such messages that we discovered the firstborn had given birth to twins. We found out about this when the twins were already over six months old.
I went on a wild goose chase and found her in Kawangware still alive. She was living in deplorable conditions with a drunken man who was not even the children's father.
I had heard of drunkards sleeping on babies, so I decided to take the boys to Kitui with me. They are now big boys at nursery school.
The news of the boys' mother's death came as a shock and was as jumbled as the narrator. Her sister called me one morning and told me the news straight up.
She claimed that her sister was drinking with the man with whom she was living when one of the barmaids informed her that the man was her ex-boyfriend. They had gotten into a drunken brawl and were soon exchanging blows.
Patrons and other barmaids reportedly assisted their colleagues, and they all landed kicks and blows on my daughter.
She was thrown out of the bar, and the man drove her to the hospital, where she was pronounced dead on arrival due to her injuries.
Because the tale-bearer claimed she got it from onlookers, this story was an allegation.
The man who had driven her to the hospital had claimed to be a Good Samaritan and then vanished after the body was taken to the morgue.
My younger daughter sobbed uncontrollably at the funeral, but she left the next morning.
The loneliness and sadness of my second imagination born are grieved me more than the loss of my first-born.
We all assumed her death would keep her at home, but it appears that it has pushed her even further.
She has not returned home in two years. She recently texted me, blaming me for all of her misfortunes.
"I would not be in this mess if you had loved us like you did your sons!" the message read. I attempted to contact her, but the phone was switched off.
I have given up on praying for her or trying any other methods to contact her. Those who have run into her in Nairobi say she either hides or is rude and dismissive if they come face to face.
Her two brothers are happily married and raising their families, and I have two grandchildren who remind me of my late daughter.
I am hoping that, like the biblical prodigal son, my daughter will return in contrition one day.
I will wrap my arms around her and welcome her home. Maybe I will drag her back to college and tell her that it is never too late to start over. But, until then, I will continue to live in hope.
I have never been able to figure out what exactly drove my two daughters away from home.
It is been over a decade since they chose to leave our Kitui home. Even the living one has not been convinced of our parental love by persuasion, coercion, or threats.
My firstborn daughter had made it clear before she died that she and her sister were doing sex work under no duress.
"Mum, you denied us even the pleasure of having boyfriends; now leave us to explore the world of men!" she had told me flatly.
I retired, but my husband continues to work as a doctor. Countless times, I have wondered where I went wrong as a mother.
Is it true that I was too harsh on them, or did I discriminate against them in favor of their brothers, who now have successful careers? Our older son works as a clinical officer, and our younger son works as an architect.