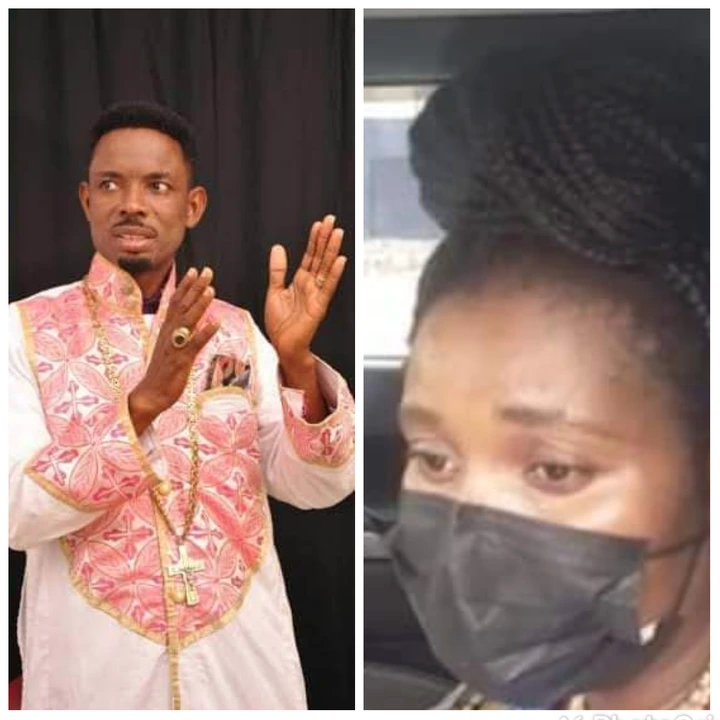 According to Angel TV's Court journalist Ama Asare Brako, the wife of controversial Prophet Jesus Ahourfe, Vivian Appiah, urged the courts not to allow her husband to sleep in the cells.
Jesus Ahourfe is the prophet who predicted Shatta Wale's death. According to Ama Asare Brako, Jesus Ahourfe was escorted to the hospital by police last night. His lawyer, Martin Kpebu, requested bail for him this morning, but it was rejected.
Following the pastor's remand, his wife implored the courts, stating that if her husband is sent to the prisons, we may not hear good news by tomorrow morning.
"I was moved by Jesus Ahourfe's wife's request since I could tell the man wasn't feeling well. When he stepped out of the police car, he was noticeably weak. Unfortunately, the courts do not take individual pleas or feelings into consideration. Rather, they rely on the laws "
On Angel TV, Ama Asare Brako said.