Osei Wayoosi, also known as Wayoosi, is a well-known Ghanaian actor, comedian, and businessman. He is well-known for the excellent acting roles he has played.
He is regarded as one of the actors who have helped to popularize the Kumawood film industry. He is short and has a dark complexion.
Wayoosi has good physic. We came across this beautiful photo of him with his wife on social media today. They were both sitting in a nice-looking chair.
Agya Koo, a popular Ghanaian actor, also posted the lovely couple to his Facebook page with the caption "I Love You Osei Wayoosi and your beautiful family."
Kumawood has greatly aided many actors and actresses in becoming well-known among Ghanaians.
The couples in their stunning white gowns can be seen below.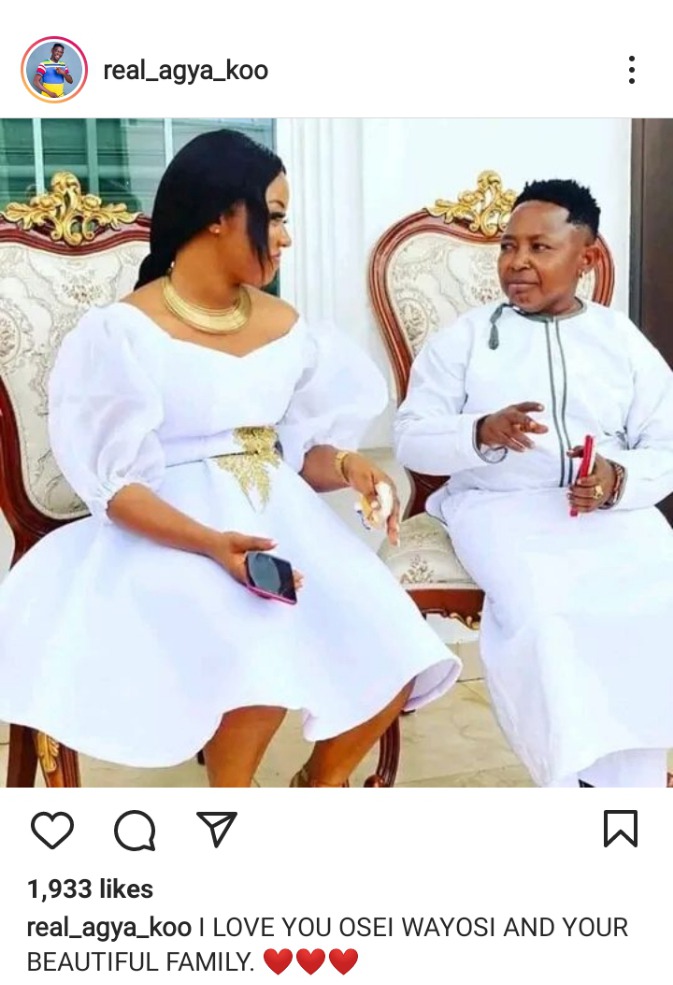 Effah Gideon is publicly known as Anisco Army, he is a content creator and very passionate about what he does. Effah is also a Graphic Designer and has done a variety of graphic works for numerous clients. Email Effah at [email protected].
Social links to Effah's profile can be found by clicking on the social icons below.
You can also Contact anyone associated with bestshowbiz or the site admin through the website's contact page located on the header of the website.