African fathers do not allow their daughters to do anything they want, whether they are at home or out and about.
However, the lady in the video appears to be her father's acquaintance. The lady was observed wearing shorts and a blouse while sitting on her father's lap.
If she is a baby, she was seen twerking and having fun on her father's lap in the video. Some social media users assumed the father would yell at her and ask her to stop.
The father, on the other hand, was observed chuckling at what his daughter was doing.
Some others were envious of their connection because of the way they were vibrating together. Some women on social media stated that they are unable to do so with their fathers.
This is due to the fact that their father is not as amicable as this lady's father.
Others claimed that if it had been their father, he would have yelled at them and asked them to be polite.
Watch the video below.
Social media reactions.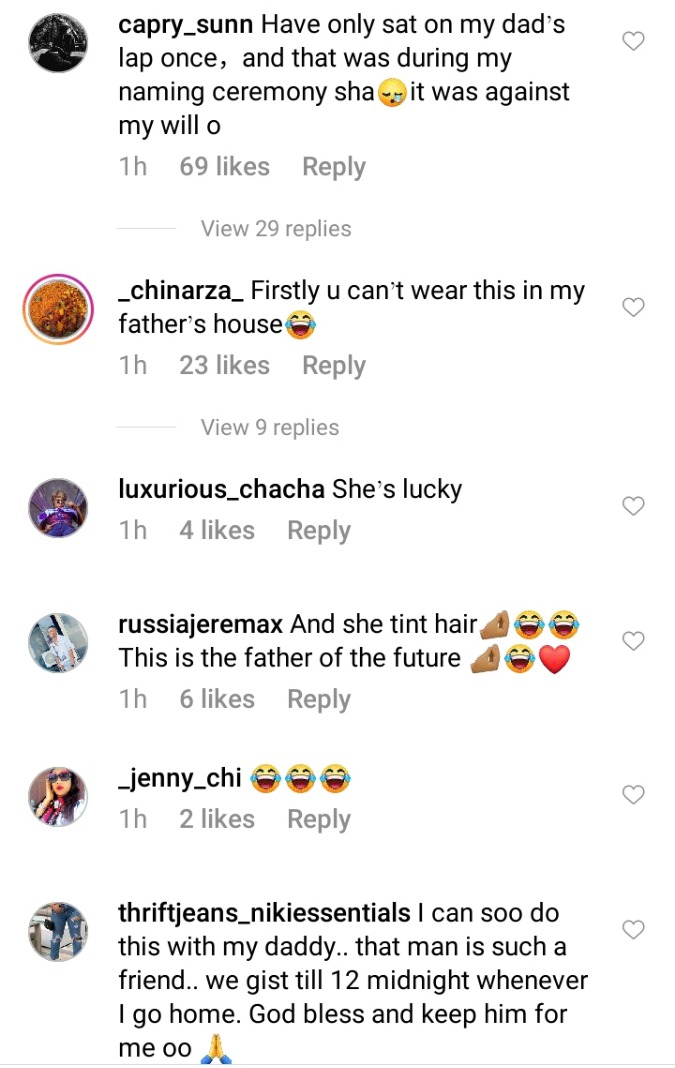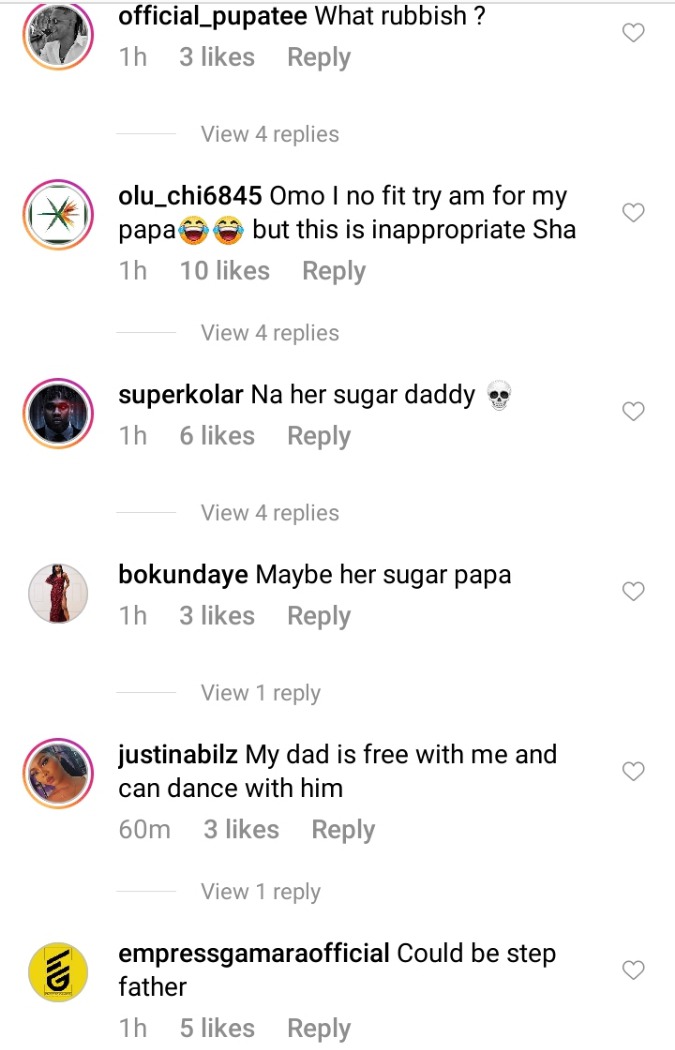 Effah Gideon is publicly known as Anisco Army, he is a content creator and very passionate about what he does. Effah is also a Graphic Designer and has done a variety of graphic works for numerous clients. Email Effah at [email protected]
Social links to Effah's profile can be found by clicking on the social icons below.
You can also Contact anyone associated with bestshowbiz or the site admin through the website's contact page located on the header of the website.