Following their refusal to exchange pleasantries at a recent outing, Kumawood star Long Face has entered into the apparent bad blood between fellow actors Kwadwo Nkansah, also known as Lil Win, and Ras Nene, also known as Dr. Likee.
When they met at an event in Accra around a week ago, a viral video recorded Dr. Likee artfully snubbing Lilwin as the latter was going to extend his arm in an attempt to shake his hand. Furthermore, the two never talked to each other during the entire occasion.
The event sparked speculation that the two actors were not on speaking terms, prompting many to wonder what sparked their feud.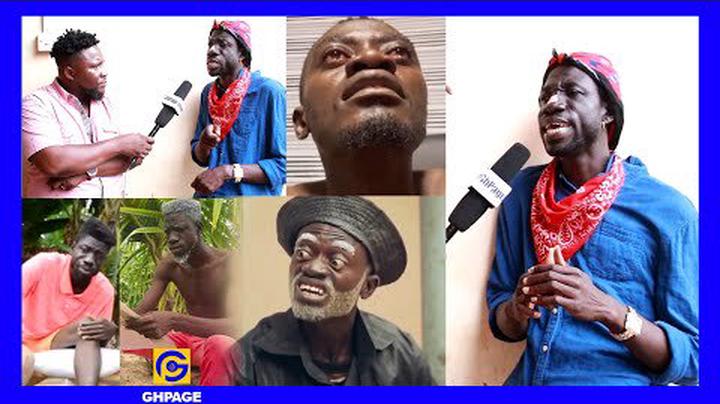 In response to the controversy, Lil Win claimed in an interview that he is a cinematic legend on a different level, but Dr Likee is just a popular YouTube celebrity.
Dr. Likee, on the other hand, refuted any reports that he and colleague Lilwin are at odds. Despite what the viral video claims, he claims that everything between them is fine.
Long Face, who is also a member of the Kumawood brotherhood and has insight into all that goes on, has added his voice to the trending topic.
He disclosed some profound details about his working relationship with Lil Win in which prompted him to cut connections with the popular actor.
Long Face claims that after working with Lil Win for ten years, the biggest amount of money he has received from him is GHS300.
He also stated that Lil Win does not treat those close to him properly, despite public perceptions that the comedy actor is a happy giver and respecter of all people.
Long Face revealed, among other things, that Lil Win spurned him on multiple times when he reached out to him for assistance.
Watch the entire interview in the video below