The family of Bernard Kumi, a level 200 student at the University of Education, Winneba (UEW), is pleading with the public to assist them in locating him after he was involved in the Asuboi accident, which claimed nine lives.
Bernard's uncle, Agya Damoah, told Adom FM's Midday News that all attempts to find him after the accident had failed.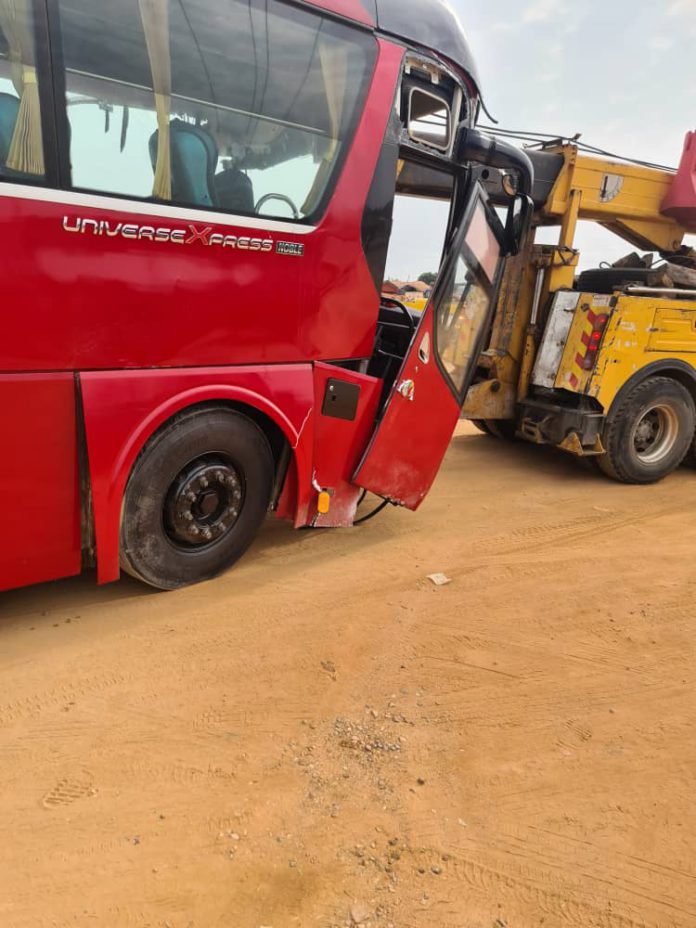 He stated that he and some family members visited all of the hospitals in Koforidua after they were unable to locate him at the Suhum Government Hospital, where the majority of the victims were taken.
"My nephew is Bernard Kumi." My senior brother and his wife live in Berekum, so when the problem arose, I had to hurry and come. I haven't slept since I arrived here to look for my nephew; we've been to every hospital in Koforidua, but to no avail. When we arrived, they informed us that all of the deceased had been transported to the Suhum Hospital, but our son was not among them, "he explained.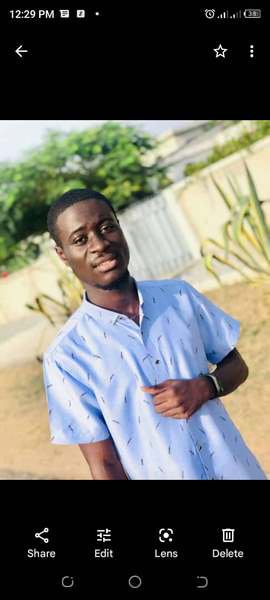 His remark comes after two UEW students were killed in a road accident in the Eastern Region's Asuboi.
According to Ernest Azutigah, the university's Public Relations Officer, two other students are still missing as a result of the crash.
"We are closely following and investigating to find out where they are," Mr. Azutigah stated in an interview.
Mr. Azutigah stated that the school had 35 students on board the bus that crashed on Sunday, 31 of whom are still alive.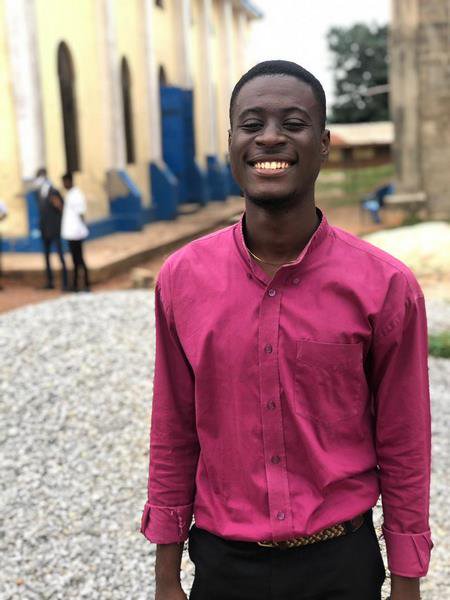 However, Bernard's uncle stated that they discovered his slippers, Ghanacard, and other documents during a visit to the accident scene.
He noted that they were delivered to the police station but were later delivered to his parents in Berekum.
"We went to the accident site yesterday and saw the slippers he was wearing before the crash. "All of his important documents and belongings have been sent to Berekum, indicating that he was on the bus involved in the accident, but we don't know where he was sent," he added.
As a result, the family is pleading with the general public to help them find their son, as they are unsure whether he is dead or alive.
"We need the police and the general public's assistance because we are very concerned and don't know whether he is alive or dead." We must be informed. "I've been here for three days with no news, so we're pleading with them to help us," he said.
Meanwhile, the area's police commander has urged relatives to come to the police station and identify their relatives who were involved in the accident.
Effah Gideon is publicly known as Anisco Army, he is a content creator and very passionate about what he does. Effah is also a Graphic Designer and has done a variety of graphic works for numerous clients. Email Effah at [email protected]
Social links to Effah's profile can be found by clicking on the social icons below.
You can also Contact anyone associated with bestshowbiz or the site admin through the website's contact page located on the header of the website.