A young Ghanaian lady, believed to be a student at the University of Cape Coast (UCC), has sparked outrage online after being caught on camera doing something unusual with a coursemate.
If you look closely at the video, you can see that this lady was accompanied by two other ladies and a man.
The guy was seen touching and playing with this lady's'melons,' and she was completely unconcerned about what her classmate was doing to her in public.
"Can't you see he's touching your boobs?" the lady filming the video was overheard saying. The lady responded by saying, "Yes, I did see it. Breasts are pleasant to be touched. This breast is not only for my boyfriend but also for my classmates "..
The young man was seen without shame enjoying this lady's breasts. His colleagues told him to stop, but he refused because the lady was encouraging her to touch it.
After seeing this video, some Ghanaians expressed their dissatisfaction. How can a mature woman allow herself to be harassed in this way?
Watch the video below;
Reactions.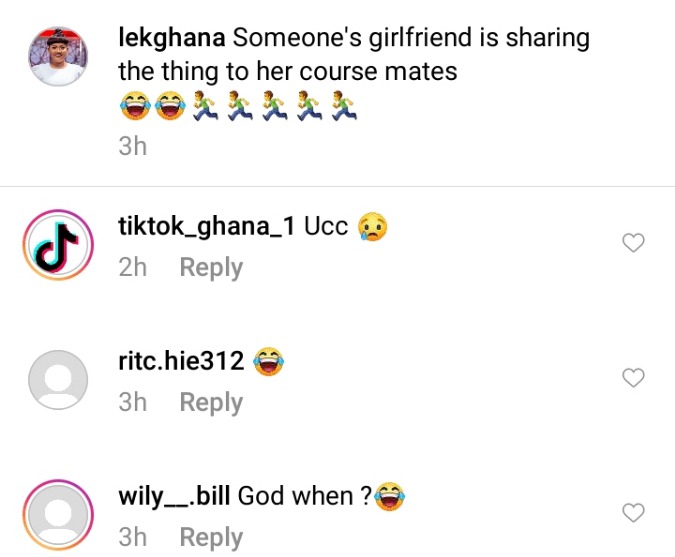 Effah Gideon is publicly known as Anisco Army, he is a content creator and very passionate about what he does. Effah is also a Graphic Designer and has done a variety of graphic works for numerous clients. Email Effah at [email protected]
Social links to Effah's profile can be found by clicking on the social icons below.
You can also Contact anyone associated with bestshowbiz or the site admin through the website's contact page located on the header of the website.