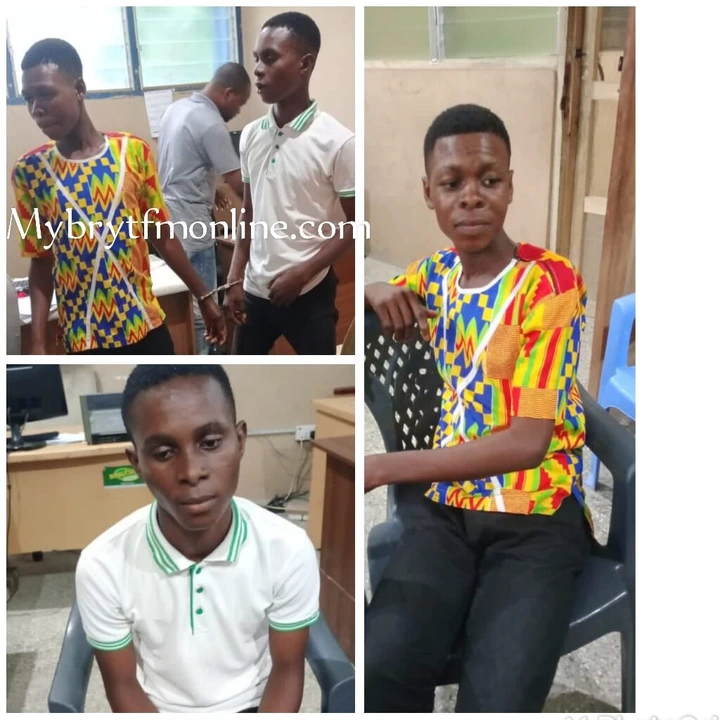 The Adweso District Police Command in the Eastern Region has detained two (2) Qnet agents for allegedly holding a 26-year-old captive and defrauding him under pretenses.
Pafio Agordo, 20, and Wisdom Korda, 21, are the suspects.
Wisdom Korda, one of the accused, persuaded the victim, who was a friend of his, to come to Koforidua and work for a company that imports items for a weekly wage of Ghc800.
Unbeknownst to the victim, the company was Qnet, and when he arrived for inquiries about the company, the agents took him hostage in a leased flat in Two-Streams, a neighborhood of Koforidua.
According to the victim, the agents snatched his phone and forced him to cheat his mother and pastor of Ghc900 and Ghc350, respectively, before taking all of his money.
He bemoaned the fact that the agents denied him food, forcing him to "consume raw gari without sugar or anything at all since my imprisonment there." We sometimes go to people's houses to take unripe oranges because we're starving."
It took the Victim's family's involvement to alert the authorities, who released him after apprehending the Suspects.
Prosper Tsormana, the victim's uncle, wants the government to look into Qnet's operations and make it easier for the Attorney General to dissolve the corporation.
He claims that thousands of young people have been kidnapped, cheated, and exploited to swindle others in the name of network marketing.
Many Qnet Agents are operating in various sections of the Eastern region, scamming a large number of teenagers, primarily from other regions, and sending them to Roger regions.
Burkinabes, Togolese, Nigerians, and Malians are among the agents.
After their victims reported them to the authorities, a few of the agents were caught and taken to court.