On his Instagram feed, the controversial actor posted a video of himself with a white woman who is supposedly his'sugar mommy.'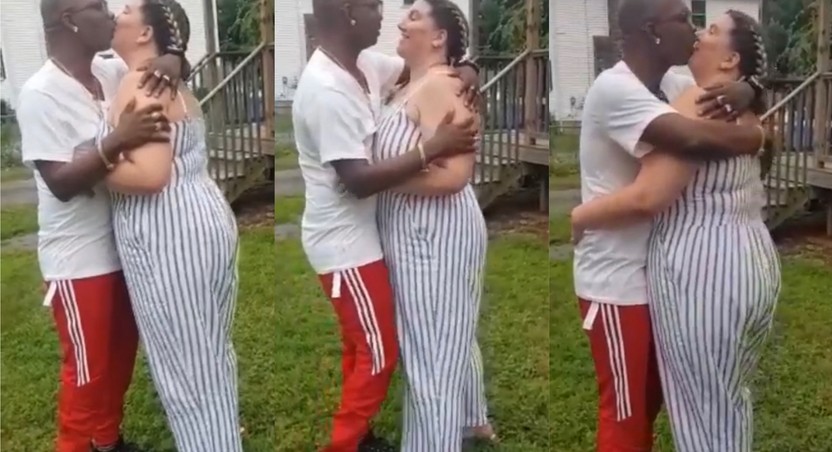 Nana Tonardo ignited homosexual rumors last year when he was caught on camera kissing popular Nigerian crossdresser Bobrisky while driving around town.
Pamela Odame, a socialite, said Nana Tonardo is homosexual a few days after he was sighted.
Pamela Odame slammed him, calling him homosexual and even revealing that after their night out, she offered Nana Tonardo GHC60 for fuel.\
She stated they made friends when she moved to Ghana from Kenya five years ago, and that she was dumb at the time.
"Tonardo was a friend when I was a fool, but not now that I'm a celebrity." She told Atinka TV that it was four or five years ago. "We became buddies when I met him on social media. We once went out to have a good time at the club, and he requested GHC60 for petrol. When we met, I had just arrived in Accra. And because I'm from Kenya, what's the big deal about me saying I don't understand Twi?"
She said that they never dated and that Tonardo's allegation of a one-night stand was false because nothing transpired between them.
She went on to say that she didn't date him because she couldn't f**k her ***hole, implying that Nana Tonardo is gay.
"We never dated or had a one-night stand together." We won't be able to date since I can't f**k my ***hole. I never asked him to drive me home and pay for my transportation. After our outing, I gave him money."