Tonto Dikeh and Bobrisky, a former confidante of hers, are currently at war, and as expected, the two are constantly smearing themselves with filth.

The most recent claim comes from Bobrisky's former secretary, Oye Kyme, who claims that Bob once told her how popular actress, Tonto Dikeh, got drunk and peed on the bed while working for him.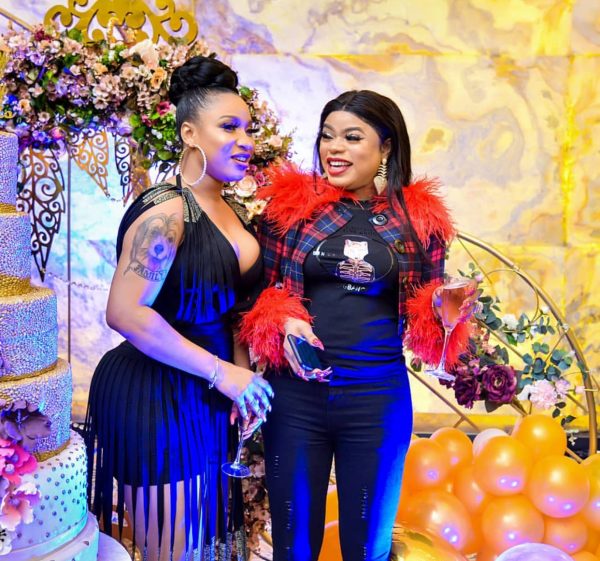 Bobrisky, according to Oye, gossips about everyone at home, and when he gets furious, he will expose all of his secrets to anyone who is interested in hearing them.
Moreover, she revealed that Bob supposedly told her that Tonto Dikeh had become so drunk that she had peed on her bed.
"He spreads rumors about everyone. Tonto was drunk one day, and she peed on the bed," he claimed when he became enraged at someone.