John Kofi Agyekum Kufuor is a Ghanaian politician who served as the country's President from January 7, 2001, until January 7, 2009.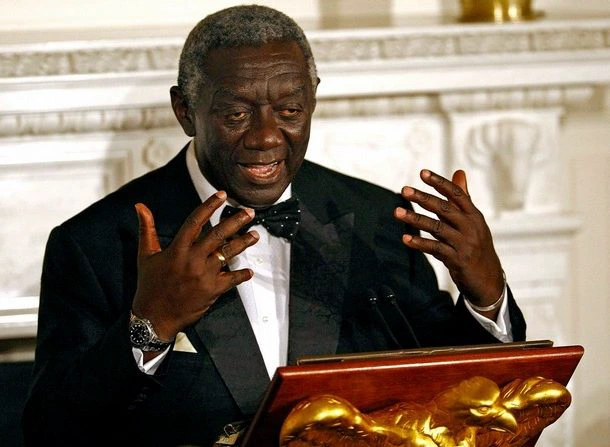 On December 8, 1938, the former president was born (age 82 years).
A throwback photo of Kuffour with his siblings, which appears to be extremely ancient and was taken in the late 1940s when he was a small child, has appeared on the internet.
His brother, Dr. Kwame Addo Kuffour, sat next to him, but the person next to Addo Kuffour has yet to be recognized because he had numerous brothers.
below is the photo;