Officers of Nigeria's IRT have detained a man for allegedly masterminding the kidnap and murder of his wife, Mrs. Nwanyi-Sunday, in the state of Abia.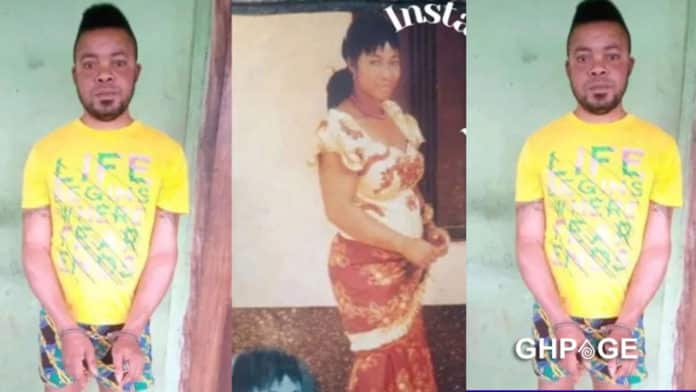 He's claimed to have committed the horrific deed in order to inherit his wife's assets, such as her homes, bank accounts, and successful company.
When the body of the deceased was located on August 29, 2021, it had previously been reported missing.
Police have detained the husband and three other suspects, known as Igwe Anya Chima, Irem Ifeanyi, and Okori Okam, in connection with the incident, according to a statement. There are still a number of suspects on the loose.
According to Frank Mba, the spokesman of the police force; "The suspects are within the age bracket of 25 – 40years and all native of Nguzu Edda village in Afikpo South Local Council Area of Ebonyi State."
In the press release, he revealed that "Investigations into the death of the victim commenced following complaints received from the people of Ngugworo community, Ebonyi State – a border town to Abia State where the victim resided – when the decomposing body of late Mrs. Kalu was discovered in their community.
"Investigations revealed that Emeh Kalu – the husband of the deceased, in a bid to fraudulently and hastily 'inherit' his wife's numerous assets including landed property, houses, money in the bank and thriving business, etc, procured the services of five other criminal elements to stage the abduction of his wife by luring her to meet him at a junction to pick up somethings for the house.
"Investigations further revealed how the criminals strangled her to death after obtaining necessary information on the whereabouts of title documents and other relevant papers of her possessions.
"Efforts are being intensified to arrest other suspects and persons indicted in the matter with a view to concluding the investigations."
ABOUT AUTHOR
Eugene Nyarko is an entertainment and showbiz pundit, writer and freelance blogger. He is passionate about what he does and has help increase the value of entertainment contents online. Eugene is also a Java programmer, you can contact him via Email- [email protected]