Angel Broadcasting Corporation, according to a Ghanaian man, was unable to do what Media General has done for Captain Smart.
Consider Captain Smart's suspension from Angel TV after he allegedly said something critical of Ghana's government.
He was suspended in the company's best interests, but Media General did not suspend Captain Smart and instead defended his actions.
A journalist, according to Media General, is expected to be courageous in expressing and criticizing bad things that are happening in a country.
The statement by Media General, according to the social media user, is bold. He claims that the Angel Broadcasting Corporation should have followed suit, but did not.
"This statement is bold, Angel TV couldn't do this" he said.
He made this statement while speaking about Captain Smart's arrest from the position of Media General.
below is their statement;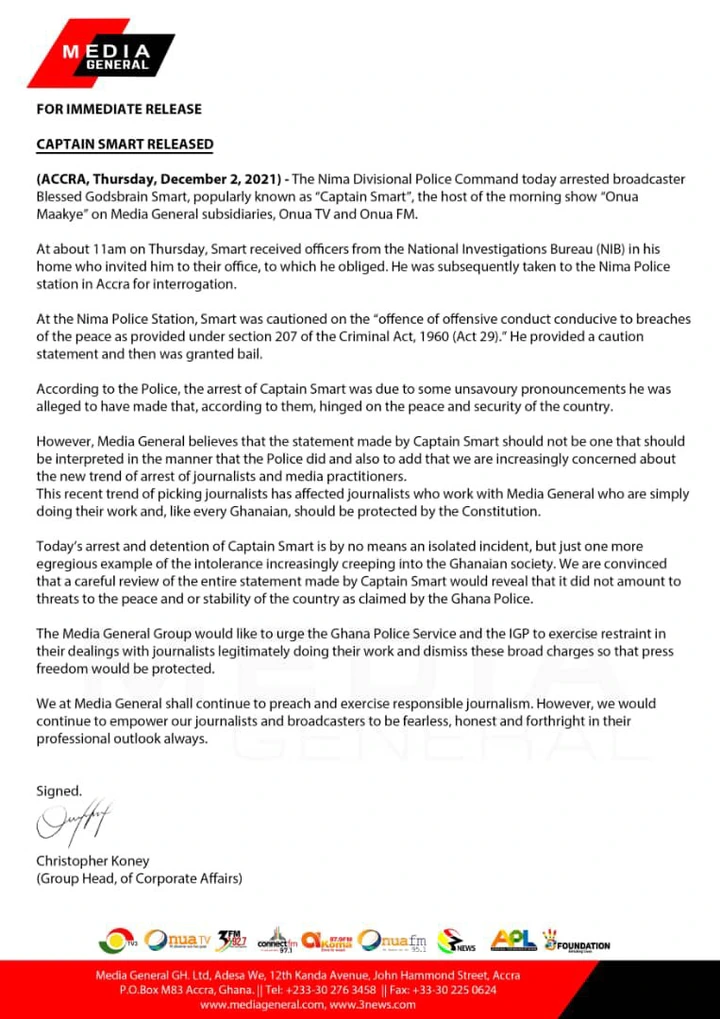 ABOUT AUTHOR
Narnarh Berry have been creating content for blogs which includes Buzzgh.com and bestshowbiz.com, you can contact her via Email on [email protected]