Makeup artists are nothing short of miracle workers if this shot is anything to go by.
Many great makeup artists have for many years assisted women to appear gorgeous, especially for major occasions like weddings, engagements, graduations, and naming ceremonies.
While many regard makeup as a beneficial thing that serves to shed a focus on women's beauty, others, especially men, have criticized it. Such critics say the extent of face alteration of some ladies following their cosmetic appointments is unrealistic and dishonest.
Well, A makeup artist has revealed before and after makeup photos of her customer and the transformation is jaw-dropping.
see photo below: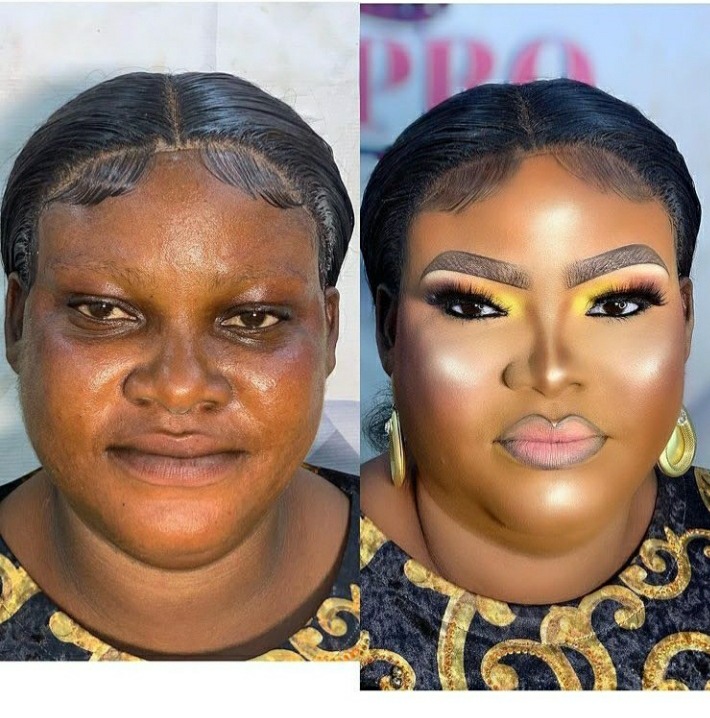 ABOUT AUTHOR
Adinkrah Cyril is an established web designer, computer instructor, and content creator. He creates blog content for bestshowbiz.com as well as it's associate strings of websites.
As a content creator, Adinkrah is good at his work and his engaging contents have earned him a nomination as one of the best bloggers in the country. Contact Adinkrah Via Email
You can also contact anyone associated with bestshowbiz,  through the website's contact page located on the header of the website.