A yet-to-be-named Nigerian guy has established a personal record by becoming pregnant with three women at the same time and afterward preparing to marry them.
This news was revealed by a Twitter user who accompanied his postings with a photograph of the man with these three ladies.
"Another Delta man set to marry his three (3) happily pregnant lovers," the Twitter user captioned as he shared the photo which looked like a pre-wedding moment for the man and his prospective wives.
Per the photo, the quartet appeared undisturbed.
see post below: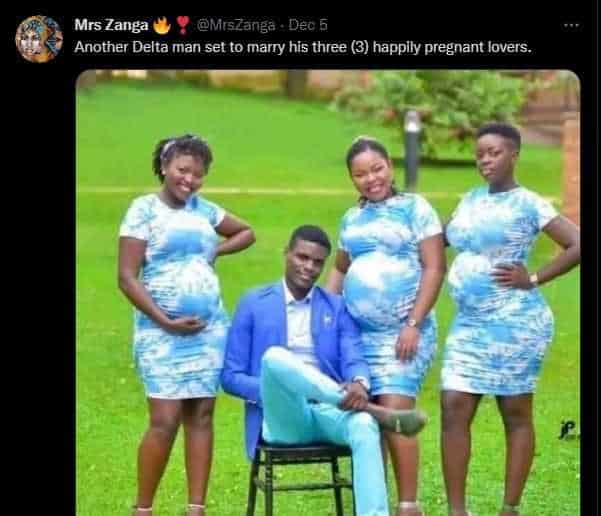 ABOUT AUTHOR
Eugene Nyarko is an entertainment and showbiz pundit, writer and freelance blogger. He is passionate about what he does and has help increase the value of entertainment contents online. Eugene is also a Java programmer, you can contact him via Email- [email protected]